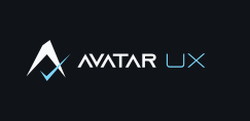 AvatarUX is a relatively new but rapidly growing software provider that aims to deliver innovative game mechanics and captivating art, drawing inspiration from Asian influences through its Hong Kong branch. The company's partnership with Yggdrasil as the original participant in the YGS Masters Programme has allowed AvatarUX, along with other studios, to make a significant impact in the iGaming industry.
Although you may not be familiar with the name, you are likely to recognize their games. AvatarUX has gained popularity with its intense and highly acclaimed slots such as Pop O'Gold and the widely known PopWins series. With a strong belief in embracing the future of iGaming, AvatarUX is well-prepared to succeed, backed by its extensive 25 years of experience in the industry.

AvatarUX Slot Reviews
The Team at AvatarUX
The studio, based in Malta and Hong Kong, brings together a team of knowledgeable developers and talented artists who create immersive gaming experiences. They focus on producing flexible games with advanced models, impeccable graphics, and a user experience tailored to satisfy both casual and serious players.
Responsible Gambling
Avatar UX prioritizes responsible gambling practices. Their games are designed with the general gaming audience in mind, ensuring gameplay and reward potential that appeals to players of all levels. With a return to player rate of around 96%, which aligns with industry standards, the studio aims to provide a fair gaming experience. Additionally, Avatar UX is committed to getting its brand hosted on more top-tier casino sites to reach a wider audience.
AvatarUX mobile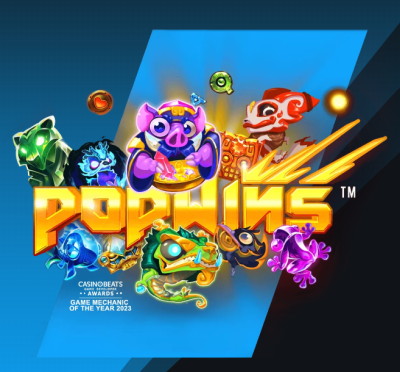 AvatarUX ensures that its games are fully compatible with mobile devices, providing an optimal gaming experience on smartphones and tablets. As an innovative game studio, they understand the importance of catering to the growing number of mobile players.
Whether players are on the go or prefer playing on their mobile devices at home, AvatarUX's slots can be easily accessed and enjoyed on various mobile platforms. The smooth mobile compatibility allows players to immerse themselves in the captivating gameplay, stunning visuals, and exciting features of AvatarUX's games wherever they are.
A Sneak Preview of the most Popular and New Slots at AvatarUX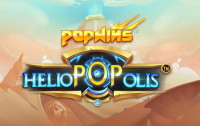 HelioPOPolis, a new Egyptian-themed slot released in December 2022, is an impressive game with stunning graphics, a generous max win, and engaging features. Despite the abundance of Egyptian-themed slots, HelioPOPolis stands out with its unique gameplay elements and thrilling bonuses.
The game offers 32,768 paylines and a non-fixed game field, providing expanded winning possibilities. With a detailed design and visually appealing interface, HelioPOPolis captivates players. It includes features like Pop Wins, Free Spins with different modes, multipliers, and a Bonus Buy option. The game has an RTP of 96.03% and high volatility, offering the chance for substantial rewards. HelioPOPolis is compatible with all major mobile devices.
Kitty POPpins is one of the newer slot machine games released by AvatarUX Studios. It features adorable cats as main characters and offers high-quality graphics. The game has a variety of symbols and payouts, with cats being the highest-paying symbols. The Free Spins bonus round is triggered by landing Scatter symbols on the reels.
The game has 5 reels and up to 59,049 winning ways. It has pros such as a large number of paylines, high win potential, and unique features like MultiPop. However, it has high volatility. The game is compatible with both laptops and mobile devices and offers an RTP of 96.02%. Overall, Kitty POPpins is an exciting and visually appealing slot game.
Pop O'Gold is a captivating online slot game with an Irish theme and a touch of mystery. Released by AvatarUX, it stands out with its unique dark undertones. The game features stunning visuals, immersive gameplay, and lively music. Symbols are well-designed, with low, medium, high, and special categories.
The Scatter symbol activates the Free Spins feature. Pop O'Gold offers a max win of 20,000x and up to 16,807 pay lines. However, its RTP is slightly below average. The game includes bonus features like StickyPop, Split Symbols, Boosted Reels, and a Bonus Buy option.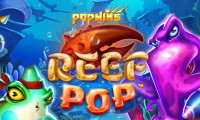 ReefPop is an exciting and visually stunning slot game released by AvatarUX. Set in an underwater world, it offers vibrant graphics and detailed designs. The gameplay features the innovative PopWins mechanics, where winning symbols burst and are replaced, potentially creating new winning combinations.
The game includes various marine-themed symbols with unique weapons, along with a Golden Shark symbol that brings generous multipliers. ReefPop offers unlimited free spins, a wins multiplier, and a Gamble Wheel for bonus rounds. With an RTP of 96% and high volatility, players can experience significant wins.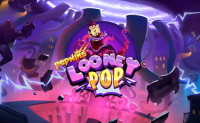 LooneyPop is a new and thrilling casino slot by Avatar UX, offering players an adventure filled with exciting prizes. With the potential to win up to 50,000 times their bet, the game guarantees an exhilarating experience. Set in a mad professor's laboratory with a retro sci-fi comic book theme, LooneyPop features vibrant visuals and symbols like UFOs, aliens, and rockets.
The game introduces the PopWins mechanic, where winning symbols are replaced, expanding the reel size. It also includes the unique ZapReel feature. LooneyPop has an RTP of 96% and high volatility, with bonus rounds, free spins, and a maximum win of 50,000x the wager.
Conclusion
Avatar UX has established itself as a top-tier provider despite having a relatively small number of game releases. The phenomenal PopWins feature has become a signature element of their brand.

Following the principle of "quality over quantity," Avatar UX has chosen to focus on mastering its craft rather than expanding rapidly with a diverse game portfolio. This approach has resulted in a top-class slot catalogue centred around a single mechanic.