SimplePlay, a fresh software developer, has emerged in the market, offering an extensive selection of premier online slots and gambling games. This company's innovative approach to iGaming has quickly gained popularity, particularly in the Asian gaming market.
Although the name suggests simplicity, SimplePlay operates with intricate strategies. Through its partnership with the well-established brand, SA Gaming, SimplePlay launches a robust assortment of captivating slot games for players to indulge in.
Despite being a relatively new company, launched in 2019, SimplePlay is led by industry veterans in the Philippines who possess a deep understanding of players' needs. This ensures that they are well-equipped to deliver precisely what players are seeking in their gaming experiences.
SimplePlay Slot Reviews
Partnership with SA Gaming

SimplePlay boasts a vibrant game catalogue, featuring a wide range of slot games encompassing Western and Asian themes. These games are crafted with intricate storylines and engaging gameplay elements, such as 243 paylines, progressive jackpots and free spins.
Furthermore, SimplePlay has formed a strategic partnership with SA Gaming, a renowned Asian development studio.
To further validate SimplePlay's commitment to excellence and its dedication to producing high-quality games, they have obtained the esteemed fairness certification from BMM Testlabs. This accreditation solidifies its reputation as a trusted provider of top-notch gaming experiences.
Timeline of SimplePlay's Milestones:
In 2019, SimplePlay was founded and introduced its inaugural slot game.
In 2020, SimplePlay forged a partnership with SA Gaming.
The same year, SimplePlay made a notable presence at the ICE London Exhibition.
In 2021, SimplePlay successfully launched E-lobby, catering to iOS and Android devices.
By 2022, SimplePlay earned recognition in the industry, receiving many nominations at prestigious events like SPiCE Awards 2022 and IGA 2022.

Video Slot Games
SimplePlay places a clear emphasis on creating video slot games that cater to both Asian and Western markets. Their game catalogue offers approximately 50 slot titles, with new additions regularly introduced.
These video slots include a range of special features, including expanding playing grids that can reach up to 3,125 paylines.
One addition to SimplePlay's catalogue is the Fishermen Gold instant multiplayer game which is skill-based. This unique offering includes multipliers and other captivating gamification features rarely seen elsewhere.
Mobile Gaming
All of SimplePlay's games are developed using HTML5 technology, ensuring smooth access for players regardless of their device type or operating system. SimplePlay's games are meticulously crafted, offering intricate details and seamless performance.
SimplePlay's games offer smooth play in both landscape and portrait modes, catering to a wide range of user preferences. Regardless of whether you possess an iOS, Android, or Windows-powered tablet or smartphone, you can effortlessly engage with the captivating games.
Awards and Accolades
While SimplePlay has not yet secured any significant accolades to date, the company has received recognition through multiple nominations. At the IGA 2022, SimplePlay earned an impressive five nominations in various categories, including:
Australia/Asia Focused Technology Supplier of the Year at Game of the Year.
Innovator of the Year (Supplier).
RNG Casino Supplier of the Year.
Slot Provider of the Year.
Additionally, SimplePlay received nominations in two categories at the SPiCE Awards 2022, further acknowledging their contributions and achievements within the industry.
Security and Fairness
SimplePlay prioritizes the security of players' sensitive data by using cutting-edge SSL encryption technology and robust firewalls. These measures effectively safeguard the information and prevent unauthorized access by third parties.
Furthermore, to ensure fairness and randomness in gameplay outcomes, SimplePlay's RNG-powered games have undergone rigorous testing by independent audit agencies. This certification process has been conducted by the reputable and independent BMM Testlabs, instilling an additional level of trust and confidence among players when playing  SimplePlay's games.
A Sneak Preview of Some of the SimplePlay Games
Below is a sneak preview of some of the newest and most popular video slot games launched by SimplePlay.
World Cup Night
Introducing World Cup Night, a dynamic 3×5-reel, 30-line slot game. Within this immersive experience lies the captivating Mysterious Wild Feature, exclusively available during Free Games.
This feature introduces three additional types of Wild Symbols: Extra Wild, Extra Reel Wild, and Bomb Wild! Each Wild type injects more Wild Symbols onto the reels, significantly enhancing the potential for winning combinations.
Experience the exhilaration of scoring alongside your favourite player and seize the opportunity to claim victory now!
Bunny Beauty Slot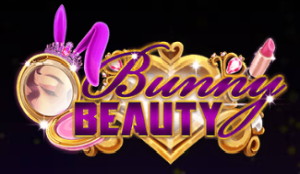 Announcements and contests always attract significant attention, as many individuals aspire to claim the title of the most beautiful. This highly coveted accolade not only brings fame but also incredible prizes. Keeping this in mind, the innovative team at SimplePlay recently unveiled an alluring slot game called Bunny Beauty on 23/02/2023.
This captivating game immerses players in an exhilarating 5-reel experience, boasting 243 ways to win, exceptional graphics, and captivating animations. It introduces an Extended Extra Reel Wild Feature along with free spins, adding an extra layer of excitement to the gameplay.
Golden Legacy Slot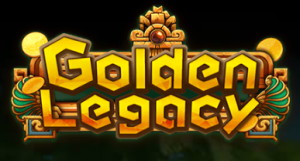 Golden Legacy presents a thrilling 3×5-reel, 243-way slot adventure. Within this game, Wild Symbols manifest in stacked formations, enhancing the chances of winning combinations. Brace yourself for the Wild Lock Re-Spin Feature, where reels adorned with Wild Symbols become locked in place while the remaining reels spin once again.
The excitement continues with the Free Game Feature, where the Wild Lock Re-Spin Feature remains active. Moreover, the Wild Nudge Feature comes into play, transforming any Wild Symbol into expansive full-reel Wilds, paving the way for easier victories. Join forces with the intrepid treasure hunter and embark on this quest to uncover immeasurable wealth. The journey awaits!
Candy Witch
Introducing Candy Witch, an extraordinary 3×5-reel, 30-line slot game. Within this captivating adventure, Free Games are triggered by collecting a specific number of Scatter Symbols. What adds a fascinating element to "Candy Witch" is the presence of two types of Scatter Symbols.
Accumulating the required number of Scatter 1 symbols unlocks Free Games where up to 240 Stack Wilds can manifest on the reels. On the other hand, gathering the necessary amount of Scatter 2 symbols activates Free Games with multipliers reaching up to 24x! Seize the opportunity to amass substantial winnings by collecting these Scatter Symbols and embark on a spellbinding journey in Candy Witch!
SimplePlay Software Conclusion
In conclusion, SimplePlay stands as a prominent software developer in the iGaming industry, offering a diverse and captivating range of online slots and gambling games. With a focus on both Asian and Western markets, their game catalogue boasts a variety of themes and detailed storylines. From expanding playing grids to stacked symbols, wilds, scatters, and free games, SimplePlay continuously strives to stay competitive and deliver thrilling experiences to players.
SimplePlay's commitment to excellence is further demonstrated through strategic partnerships, such as its collaboration with SA Gaming, which has expanded its reach and prominence in the industry. Additionally, the certification of fairness by reputable agencies like BMM Testlabs adds to their credibility and assures players of a fair and trustworthy gaming experience.
We believe this young and fresh company will do well in the Gaming software industry.