Mancala Gaming is a relatively new software provider for online casinos, having just burst onto the scene in 2019. The brainchild of a number of seasoned industry professionals, the company originated with a meeting a meeting between Nikita Gorshkov and Emiliano Sanchez, who went on to become the executives in charge.
Together they realized that if they pooled their talents they could bring their mutual vision of what an online software provider company should be to life.
Mancala Gaming Slots Reviews
Games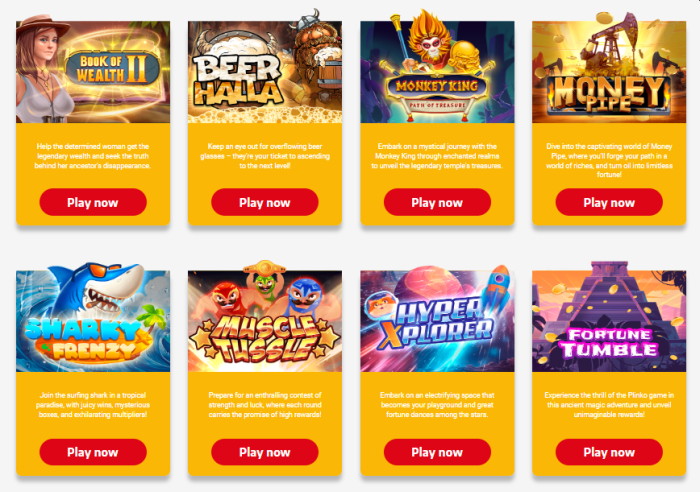 Today, this studio has produced more than fifty different titles, with thirty conventional video slot games and twenty dice games. Their slots come in a variety of genres, including fruit games, horror, zombie, fantasy, adventure, and much more.
Their steady production of quality titles is due to the tremendous talents of their staff, which includes a number of graphical artists, sound engineers, software developers, and individuals involved with marketing.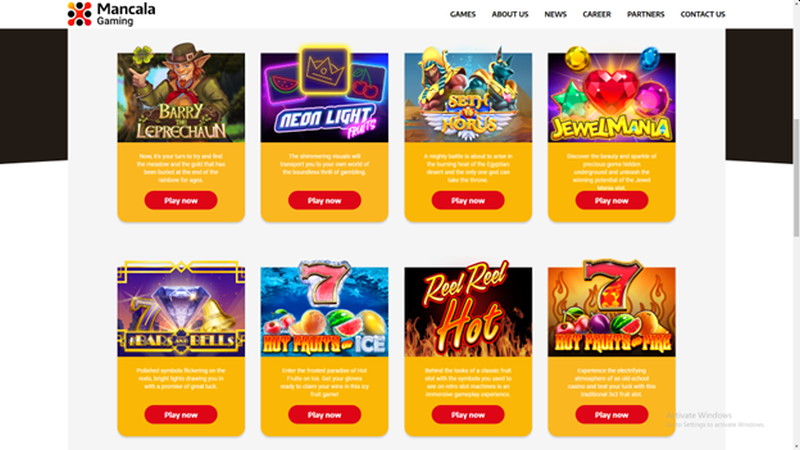 Business Partnerships
In addition to creating some excellent games enjoyed by customers around the world, they have also secured a number of valuable partnerships with high-profile companies such as Vbet, Playamo, and 1xBet.
Aside from traditional online casinos, Mancala has also forged partnerships with crypto casinos like BC.GAME.
Crypto casinos are a huge growth market at the moment because have significant advantages over normal casinos in terms of customer anonymity, minimal transaction costs, and no risk of chargebacks.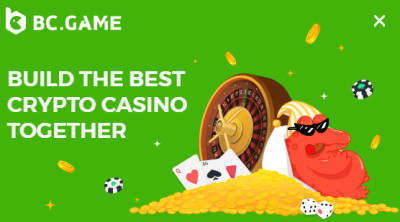 A lot of players enjoy the convenience of crypto gambling, so partnering with crypto casinos like BC.Game is a great opportunity for Mancala to expand the popularity and profitability of their slots.
In addition to their crypto casino partnerships, Mancala has also made partnerships with more traditional sportsbook/casino companies like Mostbet.
Mostbet has a fully integrated platform with sports betting, an online casino, and even a standalone poker room.
They have been in operation since 2009, so it is an excellent venue to showcase Mancala's games.
Business Strategies
Their firm is headquartered in Prague, The Czech Republic. Their main market coverage so far has been among former Soviet satellite countries, as well as Latin America and parts of Asia.
At the moment their main targets for growth are to continue to grow in the Latin American market, as well as to expand into Russia, Ukraine, and regulated European markets such as Germany, Spain, and the United Kingdom.
Germany and the U.K. represent a tremendous amount of consumer spending and are massive online gambling markets, so they definitely want to target those areas, but they are also interested in going after some of the smaller regulated markets as well.
Coco Tiki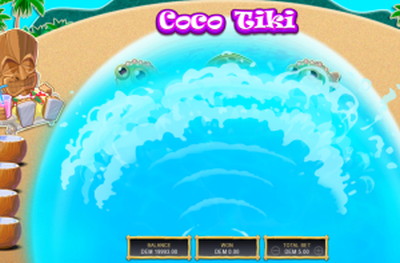 One of their popular titles is Coco Tiki, which is set on a tropical island and has a very relaxing soundtrack. It is a very well-crafted game, playing it you really feel like you are relaxing on a tropical island, and the pastel colour scheme and designs are just perfect.
There is also a very interesting effect with this slot where instead of the symbols falling down from above the game board, a wave comes and the symbols are replaced behind it. It is a very neat effect.
Conclusion
Despite being around for only a relatively short time, Mancala Gaming has already left its mark on the online casino software development world. This extremely prolific studio has produced a lot of really great games. If they can continue to build on their success and break into the highly competitive but lucrative regulated European markets, then the sky is the limit for this young and ambitious company.
It is obvious that they have a tremendously talented and vibrant staff who are capable of anything. We're certainly going to be watching with interest to see what their next move is.