Crazy Tooth Studio is a smaller online casino content developer that operates as a partner of Microgaming. The company, established in 2011, specializes in creating games for Microgaming-powered online casinos and gaming platforms.
They offer a complete range of products and services, from development to installation, and employ a talented team of industry experts. Based in Reno, Nevada, Crazy Tooth Studio is fully licensed in Curacao, Malta and the UK, ensuring the safety and protection of players.
Currently, the company focuses solely on the production of online slot games, but there is potential for them to expand into table games or live dealer games in the future.  Read our interview with the VP of design at Crazy Tooth to find out how they go about making their innovative and exciting games.

Partnership with Microgaming

Crazy Tooth Studio's partnership with Microgaming ensures that its games are exclusively available at Microgaming-powered online casinos. This extensive network of venues gives players ample opportunity to try the company's releases.
In addition to this, the exclusive partnership between Crazy Tooth Studio and Microgaming has enabled the company's games to be adapted to multiple languages and support various currencies across different regions and markets. Despite being a smaller online casino content developer, the partnership with Microgaming provides players with a wide range of options when it comes to playing Crazy Tooth Studio's games.
Slot Designs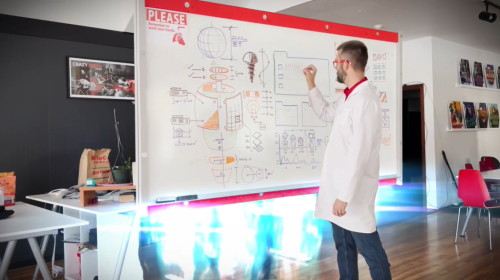 The design of Crazy Tooth Studio's slots features innovative and non-standard options, with a range of reel models including 5, 6, or 7 reels.
The number of paylines is also diverse, offering options of 1, 3, 25, 50, 576, 1,024, and 4,096.
The "Bothways" feature in some slots, which enables the creation of paylines from both left to right and right to left, offers players more opportunities to win.
Rows in the slots typically range from 3 to 4, and the volatility falls into either the Medium or High category.
Crazy Tooth Studio's Slot Reviews
Sneak Preview of the Most Popular Slots
In terms of gameplay, Crazy Tooth excels by offering a diverse selection, from classic slots to unique arcade-style games, all with the potential for big wins. It's this commitment to providing a varied gaming experience that sets Crazy Tooth apart and why players choose to play their games despite the limited number of titles available. Below is a sneak preview of some of the slot games available.
This Asian-themed video slot features a 4×6 grid and has 50 fixed paylines. Players can expect high returns with an RTP of 96%. The maximum payout is a huge 1807x your bet, offering the chance for substantial winnings. In addition to these exciting features, Ancient Warriors also includes bonus rounds, transforming wilds, and multipliers to enhance your gameplay experience.
Crazy Tooth Studio's debut game for Microgaming is steeped in Scandinavian mythology and features a 6×4 table with 4,096 ways to win.With an impressive RTP of 96.7%, players can expect generous returns while enjoying the various bonus features, including falling icicles and bonus rounds.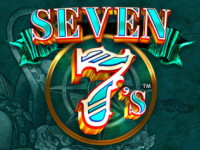 The game starts with a 7-column, 1-row setup and each time you land a 7 symbol, another reel is added. Once you reach 7 columns, the jackpot is activated. With a limited number of symbols – the 7, a 2x, and a bar – the gameplay is straightforward. The bar symbol results in a dead end, but the 2x doubles your winnings and can substitute for the 7. Players can expect a high return with an RTP rate of 96.6%.
Queen of the Crystal Rays is a visually stunning slot game from Crazy Tooth Studio. The game takes players on a mystical journey filled with glittering crystals and shimmering light. With a 6×4 layout and 4,096 paylines, the game offers ample opportunity for big wins. The Queen herself is the highest-paying symbol, while the crystal symbol triggers the bonus round. The game also includes a unique cascading reels feature, where winning symbols are removed and replaced with new ones for even more chances to win. With an RTP rate of 96.7%, Queen of the Crystal Rays is a must-play for fans of high-quality slot games with a touch of fantasy.
Sounds and Graphics
Crazy Tooth Studio strives to create top-notch slot games that offer unforgettable entertainment. To achieve this, they utilize cartoon-style graphics that add a unique flair to their slots. Additionally, the sound effects in their games are noteworthy, with a mix of jingles, beeps, and chimes that enhance the gaming experience without being bothersome. The sound effects serve to further immerse players into the game, making for a more enjoyable experience.
Average RTP of Crazy Studio Slots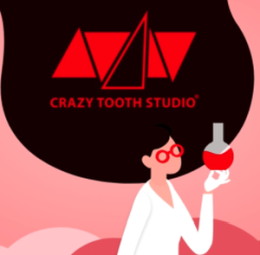 The RTP of Crazy Tooth Studio's slots is generally around 96.4%, which is on par with the average RTP in the market (ranging between 96% to 97%). For example, The Incredible Balloon Machine has a 96.75% RTP, Banana Drop has 96.7%, The Diamond Force has 96.53%, and Aureus has 96%.
As a relatively new and small company, Crazy Tooth Studio produces a limited number of slots each year, around 5 to 8. At this time, it appears that the company has not yet released a progressive slot game.
Security and Fairness
When it comes to security and fairness, players can trust Crazy Tooth Studio for a secure gaming experience. The company has a proprietary game development framework and strives to establish its reputation in the market. It holds licenses from reputable regulators, including the Curacao jurisdiction, Malta Gaming Authority, and the UK Gambling Commission, ensuring compliance with industry standards for the protection of players.
Furthermore, the company operates from the USA, which has strict requirements for both online and land-based casinos. To ensure the quality of its games, Crazy Tooth Studio offers transparent game testing, showcasing its development process in a lighthearted and entertaining manner.
Conclusion
Crazy Tooth Studio is poised for success, thanks to its talented team of experts and professionals. Its partnership with Microgaming provides the opportunity for growth and expansion as the company's games reach new markets and jurisdictions through reputable online casinos. With so much to offer, Crazy Tooth Studio is sure to make a name for itself in the future.
One of the benefits of playing Crazy Tooth Studio's games for players is the relatively high average RTP, compatibility with mobile devices, engaging sound and visual effects, and a rapid pace of game creation. Additionally, the company utilizes its own proprietary game development framework and consistently strives for improvement. However, there are some drawbacks to playing Crazy Tooth's games, such as the absence of progressive slots, a limited library of online games, and limited information on the company's history.