A Growing Concern
Gamebeat Studios are a small but feisty firm focused on developing software for online casinos. Based in the Greek island of Cyprus, Gamebeat has a modest portfolio of just under twenty games. Despite being a relative newcomer to the casino software development industry, Gamebeat has high hopes and big ambitions, and has already seen some decent success with their slots.
Focusing on quality over quantity, Gamebeat has produced some very interesting titles, like Book of Ancients, Lord of Seas, and Max Miners. As a firm, they are always looking to innovate, implementing new gameplay mechanisms to their slots and finding ways to improve existing models. By focusing on high quality artwork and emphasizing the story aspect of their games, they hope to create immersive entertainment for their customers and bring their own unique approach to the industry.
Gamebeat's Slots Reviews
The New Kid On The Block
Having released their first game just last year on March 18th, 2021, Gamebeat is one of the newest firms to enter the exciting field of casino software development. But just because they are a new company doesn't mean they are inexperienced or unable to hold their own with the big dogs. Led by CEO Evgeny Derevyanko, Gamebeat has big ambitions for the coming years.
Evgeny has stressed a number of factors that he believes will be responsible for his teams success in the coming years. Their attention to detail, their uncompromising dedication to producing a high quality product, and their utilization of high quality human capital. Gamebeat has assembled an impressive team over the short lifespan of their company, and have already assembled a staff of thirty individuals. Clearly they are ready to produce at a professional level.
They're Hiring
Despite already having hired on a few dozen individuals, Gamebeat is still looking to expand. Not content to rest on their laurels, Gamebeat wants to accelerate the pace of their production and continue to grow as a software development firm. But because they are very picky about who they hire on, it can be difficult to find the right employees.
A lot of employees might look good on paper, with the right background or degree, but Gamebeat wants employees who are passionate about what they do and who truly enjoy their work. At the end of the day, your employees have to feel that what they are doing matter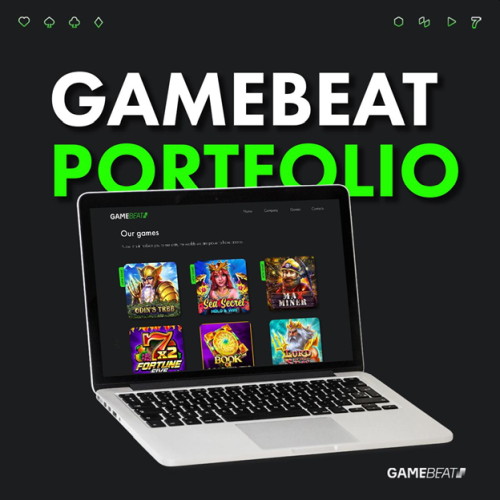 Synergy And Teamwork
What separates Gamebeat from your run of the mill software providers is the effortless way that their team works together. At every stage of development, the different components of the team, graphic designers, software developers, marketing staff etc. are all focused on their own role in the project, while considering the larger picture as well.
Because their staff specializes but in a collaborative manner, they can come up with new and different ideas to implement in their games. At the heart of their enterprise is an appreciation for creativity.
It's All About The Slots
Gamebeat's focus since their inception has been on producing video slots. Because making video slots is all that their company does, they are able to concentrate on making them the right way. Video slots are a huge part of the online gambling market, people love them, so it makes sense to focus on serving that segment of the i-gambling world.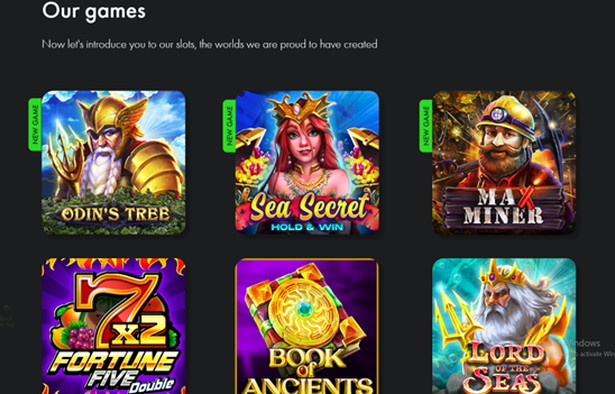 World Wide Impact
Gamebeat's games can be played in countless different global currencies and have been translated into 17 different languages in order to reach as many customers globally as they possibly can. Their games are in online casinos that serve customers from around the world, and they have been looking to release a new game every month in order to expand upon their existing market share.
Modern Technology
By using HTML 5 with WebGL, Gamebeat Studios has been able to produce cross platform compatible games that run seamlessly on any device. By utilizing efficient coding algorithms, their games run at a high frame rate, leading to a better end user experience, and reducing battery usage.
Throne Of Camelot
One of Gamebeat's more popular titles is Throne of Camelot, a slot set in the time of Arthurian England, a world of valiant knights, dastardly rogues, and fair maidens. Throne of Camelot is a 5×3 video slot, with symbols picked from the pages of the legend of King Arthur. It also has free spin bonus rounds, mystery symbols, and golden rush feature. With a great story line and lots of exciting ways to win, who wouldn't enjoy this game?
Conclusion
Gamebeat studio may be just a freshman software development company, but they are already punching well above their weight class. Their portfolio of games is expanding at an impressive rate, and it is obvious that this is a firm which prioritizes growth. Gamebeat studios brings energy and vitality to the industry and we are certain they will have a powerful impact in the years to come.
They have already developed some excellent titles, despite having been in operation for only two years. What sort of things can these people accomplish given more time and if they continue to grow in size? Perhaps someday they will become a major industry player. In the meantime, gamblers can enjoy their innovative and clever titles at a select number of online casinos.