Established in 2014, Platipus Gaming is a software provider for online casinos that is based out of the United Kingdom.
Their portfolio includes more than seventy different video slots and seven table games which have been translated into nineteen languages. In additional to supporting a broad range of traditional currencies, their gaming software also allows for the use of all major cryptocurrencies.
Platyius was originally part of Miracle casino when they were founded in 2010, but separated in 2014 to become their own independent game development studio. So far their focus has primarily been on the Asian and European markets,
Excellent Graphic Design
A primary focus of Platipus is on producing games with striking visuals and appealing artwork that also tell an interesting narrative. They also work to ensure that players have choice when it comes to the voliatiliy of the slots they are playing, and promotional offerings that reward loyal customers and bring in new ones.
Platipus's Slots Reviews
Thriving Against Competition
The online casino software development industry is a highly competitive market, with many talented individuals employed in designing and building games and software platforms for online casinos. In order to stand out against the field, Platipus relies upon innovation and talent to build games that customers really want to play.
The process of game development at this firm is a complex one. It begins with the research stage, where market data is analyzed in order to determine what gaming customers are favouring lately in terms of themes as well as gameplay mechanics.
After that comes design. The individuals in charge of the creative side of things will do mock ups and throw ideas around about how the game will look and feel. Eventually once the design side of things is sorted, the mathematicians get involved
Mathematical models are at the core of any video slot or online casino game, because you want to have an accurate RTP in order to provide a playable experience to the consumer while also generating sufficient revenue as to justify the game's existence.
All aspects of the game must be mapped out carefully in order to ensure that the theoretical RTP is the actual RTP. Then once the models are in place, and the design work is all figured out, the actual coding and production of the game itself is undertaken. So it is a very detailed process.
Security First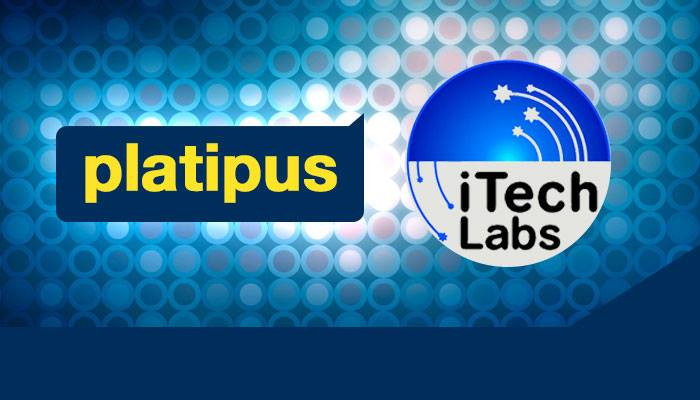 Another important priority for Platipus is cyber security. Any firm that specializes in internet software needs to be concerned with security, but this is especially true of the online casino maket, where high value financial transactions are common place and a breach in security could be financially devastating. In addition, companies like Platipus deal with sensitive information, such as customer data as well as analytics like playing habits and consumer preferences which must be carefully safeguarded.
Platipus is a top studio for designing and programming high quality online casino games. They use HTML5 technology to ensure that their games are compatible across all platforms.
A Global Perspective
The process at Platipus Gaming involves a global perspective. By striving for excellence both in game design, as well as in offering support and technical assistance to their business clients, Platipus has achieved substantial growth.
They have a truly international reach, and part of the responsibility of a company that is serving customers around the world is to be available for contact regardless of the time or time zone.
Platipus' story is one of growth and expansion. It is no secret that the Asian market is one of the most important for companies that deal in online gambling, so Platipus has been going after that market sector aggressively. Not only from a marketing standpoint, but holistically, even approaching the look, feel, and gameplay of their slots with that demographic in mind.
Software Certified for Fairness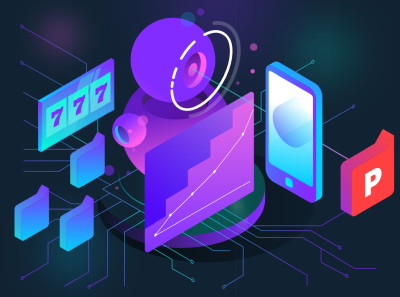 When it comes to customer confidence in the integrity of an online software company's products, nothing is more important. To this end, their software has been tested carefully by third party compliance organizations to ensure the fairness of their RNG. The RNG of Platipus' games has been proven to provide random outcomes and returns which have a long run expectation on par with the listed RTP.
In addition to having their RNG tested, Platipus has also submitted their software to inspection by iTech Labs, another leading third party testing laboratory, and received their seal of approval.
Software Development With a Purpose
For them, it is not enough to simply mindlessly churn out new titles without significant innovation or variation. Rather, they want to produce games which implement new gameplay features and various innovations. They also focus on producing games which do not require much bandwidth for loading.
This is important for mobile customers, who don't want to spend a lot of time waiting for their games to load up.
Another important feature of their games is that the user interface is intuitive and mobile friendly. Because mobile gaming is such an important part of the online casino ecosphere, it is crucial that any new developed game is optimized for play on mobile devices. This means a focus on making sure that any game does not drain the battery of the mobile user or overly tax the processor.
Games which are of a higher quality tend to be played for longer periods of time by customers.
Games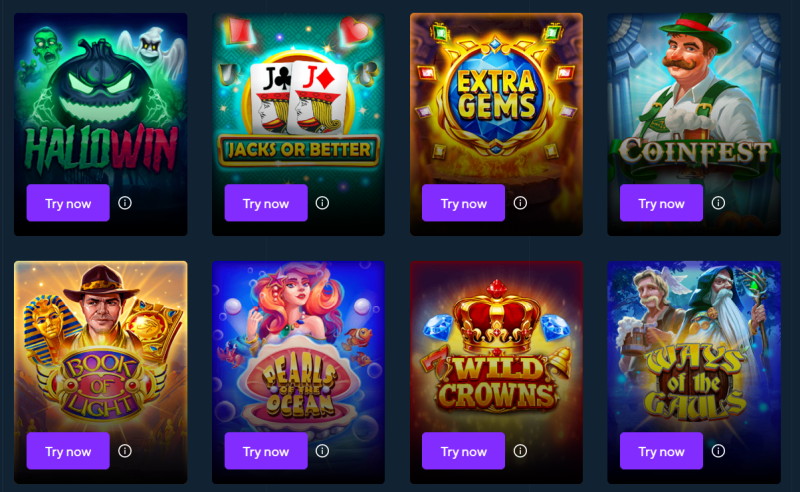 Over the years Platipus has produced many different video slots and table games. Their video slots encompass a wide range of different genres and themes, such as adventure, historic, fantasy, and frontier.
One of their popular slots is Might of Zeus, a mythologically themed video slot featuring lighting counters that increase the number of wilds that hit. Another feature of this game is the Spin of Zeus, where lightning symbols are sent down to replace ordinary symbols once Zeus reaches his maximum power, unlocking cash prizes or even a jackpot.
Another popular game that they have produced is virtual blackjack. Blackjack is the most popular card game in the world, very simple on its face but actually a very interesting and complex game. The object is to get as close to 21 as possible without going over. You also have the option to split pairs or double down if you like your hand.
Conclusion
Platipus Gaming is a very strong software development firm. Having been involved in software development for over a decade, their staff has considerable experience, and they have brought an impressive portfolio of products to market. Not only do they have 70+ video slots, but they also have a suite of virtual table games as well.
Part of the success of Platipus comes from their software development approach, where they have multiple teams working on different products, so that even if the production lifecycle of a video slot is several months, they are still able to come out with multiple slots in a month. Not only are they producing a large number of games, but they are also making games of the highest quality as well, which hold the greatest interest to consumers.
Most importantly, Platipus does have a solid reputation, their software is certified by a number of highly credible gaming regulators and has been tested by third party auditors. Their games are available at many different online casinos if you want to play them for real money, and they can also be played in demo mode on the Platipus website as well if you just want to test them out.