No deposit bonuses are something that online casinos offer to their customers. Sometimes this comes in the form of an introductory bonus to entice players to try out their casino. Other times these deposit bonuses are used to reward current customers.
The essence of a no deposit bonus is that you get money to try out the casino, without having to put any money of your own in play. Unfortunately, you cannot simply cash these funds out immediately. Generally, there is a specific amount of rollover required before the bonus funds, and any winnings derived from them can be cashed out.
Often there are restrictions placed on no deposit bonuses, like maximum cashout limits, a max bet size, or which games are eligible to be played with for the bonus. Casinos impose these restrictions to limit the potential exposure entailed in offering these free bonuses.
Looking For No Deposit Bonuses?
While you can find lists of no deposit bonuses on lots of sites, we suggest you take a look at these first:
Know a site that you think we've missed off that is good enough, give us a shout?
Wagering Requirements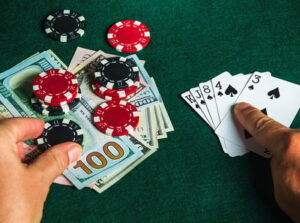 One of the ways that casinos limit their potential losses from offering no deposit bonuses is by imposing wagering requirements. A no deposit bonus might come with as much as a 30x or even a 50x rollover requirement. What this means is that if you have a free $10 no deposit bonus, then you need to bet 30 x 10 ($300) or 50 x 10 ($500) in action.
Another common aspect of wagering requirements is to only give partial credit for low house edge games like blackjack or video poker. By ensuring that the bonus is cleared with high house edge games, like video slots, the casino maximizes its chances of winning back any bonus funds before the player can cash out. Under these guidelines, a game like blackjack or video poker would only contribute to say 5 or 10 percent of the rollover.
Certain forms of blackjack, like single or double deck with favourable rules like the dealer standing on soft seventeen, can have only a very small house edge. Likewise, certain variants of video poker, like 9/6 Jacks or Better, also have a tiny house edge. So if these games counted fully towards wagering requirements then it would be very easy to clear the rollover without generating much expected loss.
This is why online casinos often do not offer these favourable variants, or if they do, they do not give them full credit towards completing the wagering requirements.
Cashout Restrictions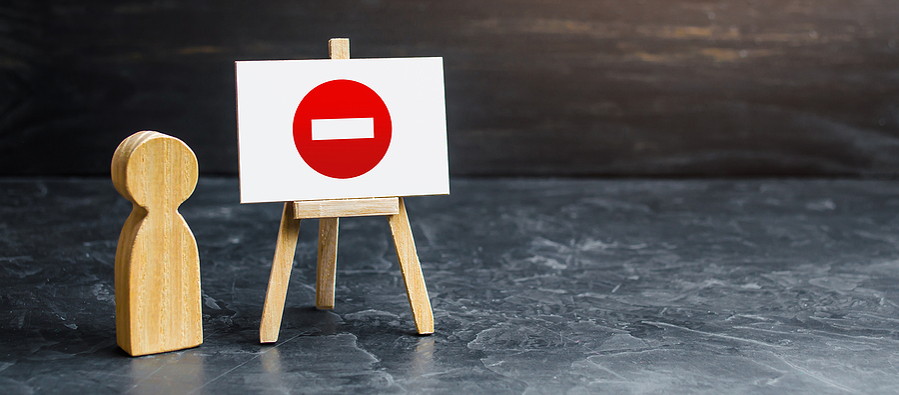 Another common restriction attached to bonuses is how much the player is allowed to cash out once the bonus is cleared. Despite the fact that the player is playing negative expectation games, it is always possible for the player to go on a lucky streak that defies the odds.
Even if there is only a low probability of hitting such a lucky streak, if enough people try out the free bonus, one of them probably will have a run of good fortune eventually.
Cashout restrictions are the casino's insurance against this lucky run. A $10 no deposit bonus might have a maximum cashout amount of $50 or $100 (or any other amount). And the player can't really complain, since after all, it is literally free money that they are playing with.
Time Limits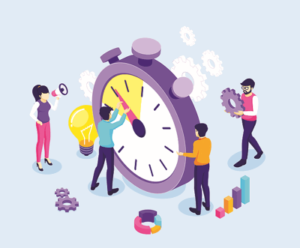 While it would be nice if our no deposit bonuses would sit around waiting for us forever, often there are time restrictions associated with our no deposit bonuses, where you must clear them within say five days (or whatever period) or they disappear.
No deposit offers themselves usually have an expiration date as well so that casinos can be aware of any outstanding potential liabilities they may hold.
If you receive a promotional no deposit bonus offer in your email, often you will have only up to a week to claim it before it is invalid.
Advantages of No Deposit Bonuses
The biggest advantage of the no deposit bonus is that you do not have to deposit. There is absolutely no risk in taking advantage of these bonuses. Worst case scenario, you break even. And if you get lucky you might be able to cash out some money.
In addition, these no deposit bonuses are a nice way to try out new games and test out a casino without having to risk any real money.
Another advantage of these bonuses is you can try out different betting strategies, or a be a lot more aggressive with your wagers than you would if you were risking real money. Ever wondered if the martingale strategy or a positive progression is the way to go? Why not try it out with a no deposit bonus instead of risking your own hard earned cash?
No Deposit Blacklists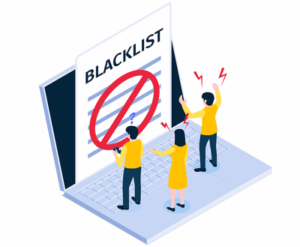 Believe it or not, online casino groups will blacklist players if all they do is hunt no deposit bonuses from different casinos. After all, the casino wants to use these promotional tools to attract paying customers, not to let people just play for free all the time and potentially cash out bonuses.
If all you do is search around for no deposit bonuses and play them, then eventually you may find these offers not being accessible to you.
A lot of online casinos are affiliated with each other, or part of larger online casino companies. And they absolutely do share information with each other about potential no deposit bonus hunters. On the other hand, the worst thing that will happen to you for hunting no deposit bonuses is that you may not be eligible for them at different casinos in the future, so it is not really a big deal.
Why Do Casinos Offer Them?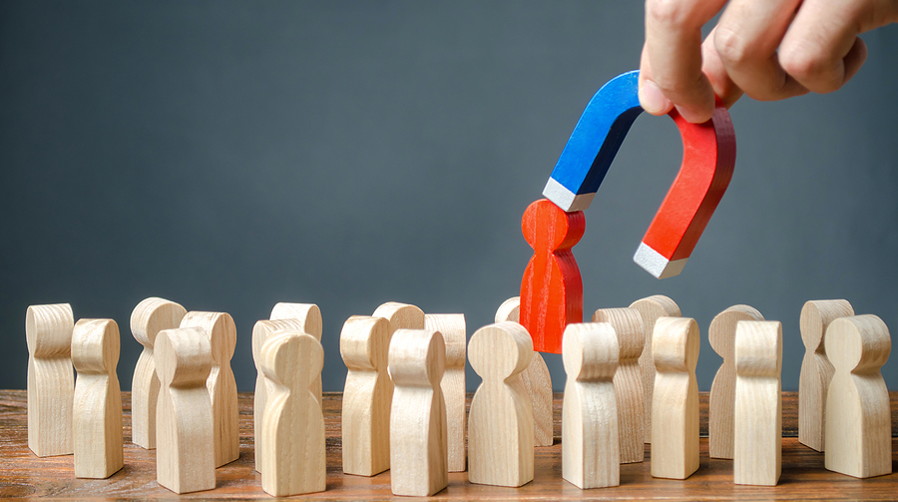 We can see that no deposit bonuses are very good for the players, but what it is in it for the casino? The first rule of marketing is to get people to try your product. No deposit bonuses are a very inexpensive way of acquiring new customers. Not only do you already have your foot inside the door, but the casino also gets your personal information, including your e-mail address, which they can use in future promotional campaigns.
No deposit bonuses aren't necessarily a predatory tactic. They are basically win/win. The player gets a chance to try out the casino, and can even win real cash out. At the same time, the cost to the casino is virtually negligible because the majority of the time the player will go broke with their bonus funds before they clear the wagering requirements.
And for the few that make it, the cashout restrictions prevent them from doing too much damage. So it is really just a sound form of customer acquisition.
Different Types of No Deposit Bonuses

There are a number of different types of no deposit bonuses. An online casino might offer one as a welcome gift to new customers. Other times casinos will give a small amount of free money for customers to play through on their birthday, simply as a reward for being a customer of their casino.
Or sometimes no deposit bonuses come from membership in a loyalty program, say because you reached a new tier level, or because you traded in some loyalty points for a no deposit bonus.
Another type of no deposit bonus is the referral friend bonus. If you tell another friend of yours about an online casino via their referral program, you can ofter get bonus funds to play with, without any deposit on your part.
Things to Keep In Mind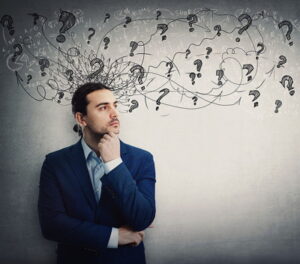 Online casinos can be a lot of fun, but it is important to keep in mind that they are profit-seeking entities, and their ultimate goal is to separate you from your money.
That doesn't necessarily mean you shouldn't play at online casinos, but you should keep in mind that gambling should be a form of entertainment that you can afford. Don't be fooled if you have a good run with a no deposit bonus and think that you can make a lot of money gambling.
It is important to use casino promotions responsibly. Sure, if you want to play some online slots, it might make sense to deposit $20 and take a $20 bonus and play the slots. If you lose, that is just an evening's worth of entertainment, like if you went to a nice restaurant or the movies. But don't imagine that this is how you are going to pay your rent.
Eligible Games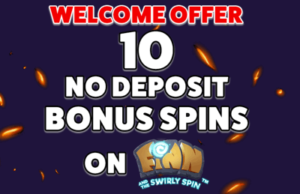 No deposit bonuses are seldom able to be used on any game. Usually, they are restricted at the very least to the casino section of the online casino. So, if you were playing at a casino that has a dedicated poker room, where you can play against other players, then you would probably not be able to use your no deposit bonus funds there. The bonus funds can only be used when playing against the house.
Some casinos might also further restrict how you can use your bonus. The funds may only be played on certain games, like slots or keno, which have a relatively high house edge. Or alternatively, a casino may allow you to play table games with your bonus funds, but not credit that play towards the rollover required before you can cash out.
How to Claim Your No Deposit Bonus

There are different ways to claim no deposit bonuses. Sometimes you may need to contact support and ask that they manually credit the funds to your account.
Other times, it may be as simple as inputting a bonus code in the optional bonus code field while you are filling out your registration for the online casino.
Or if you received your no deposit bonus as part of an email promotion, there may be a link you can click that will take care of everything.
No Deposit Bonus Terms and Conditions
Whenever you are taking advantage of a no deposit bonus, it can be helpful to read the terms and conditions (T&C).
The T&C spells out any restrictions that may come with the bonus funds, such as how much you can bet, what games you can play, and any other prohibition on certain actions while playing through your bonus funds.
Knowing what the T&C's are can prevent you from running afoul of any restrictions the casino may impose on your play.
Strategies for No Deposit Bonuses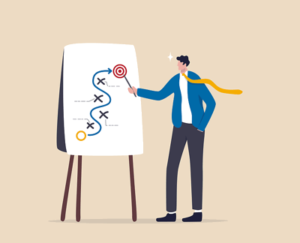 There are a few things you can do to maximize your chances of cashing out a no deposit bonus. Make sure that you review the terms and conditions to ensure that you are in full compliance with any rules and restrictions on your play.
One strategy is to be extremely aggressive with your betting. After all, you don't really lose when you lose. So go all in with your bonus a few times in a row on say player in baccarat. Most likely you will lose, but if you do manage to keep doubling your balance, after four or five doubles you will have a reasonable sum of money. You still have to clear the rollover, but at least now you have some funds to work with.
Another strategy, which you can combine with the first one, is once you reach a specific amount of money, you can then reduce your bets substantially, to minimize the variance and maximize your chances of cashing out what you have. You can even use auto play on a video slot and play small spins while you do the dishes or vacuum your carpet.
By limiting the size of your bets, you decrease your variance and maximize your chances of ending up close to your expected loss (which presumably you will have calculated to still leave you with enough for a reasonable cashout).
To calculate your expected loss, simply determine the action required (the rollover) and then multiply that by the house edge. So if you have to bet $1000 before you can cash out, with a 5% house edge, then you will have an expected loss of $50. So if you have $100 in bonus funds, then you can expect to cash out $50.