Red Tiger is a casino game software development firm that has been in operation since 2014. Their journey began by assembling a team with a lot of industry experience making various online slots and different games for online casinos.
By bringing together many individuals with diverse experience in graphic design, software development, quality assurance, and many other fields they have been able to produce a consistently high volume of quality games.
While producing slots has been a strong focus of theirs, they have also branched out into making virtual table games. Table games such as baccarat, blackjack, and roulette, have long been a staple of casino gaming and there is substantial demand for these games in virtual as well as real life form.
Regulated, Licensed, And Ready To Rumble
Red Tiger is licensed by the UK Gambling Commission, the Malta Gaming Authority, HM Government of Gibraltar, and the Alderney Gambling Control Commission. While their main focus has been supplying games to Europe's regulated markets, they have also been making inroads into the American regulated markets and are keeping a close eye on the Latin American scene.
Red Tiger Slot Reviews
Modern Solutions For Modern Problems
At the heart of Red Tiger's success has been their focus on technology. By being hyper sensitive to the needs of online casino operators, as well as the demands of regulators and regulatory regimes, they have been able to stay ahead of the game. It's not just about producing great games.
Red Tiger has also focused on developing promotions that achieve the objectives of their online casino clients and deliver value to customers at the same time.
Red Tiger's strength is in product development. Because they do not subscribe to a top down model when it comes to production decisions, but instead have autonomous product teams, they have managed an extremely high level of efficiency.
Year after year, the quality of the games that they are producing has increased, and they have managed to secure strong relationships with the business they are supplying.
At the same time, having a positive culture and good work / life balance is important to them. Happy employees are productive employees, and you can see how much they value having a good time by the foosball machines in their break room.
Timed Jackpots and Gamified Bonuses
Red Tiger has been an industry leader in developing new features and technology for their games. They were the first software supplier for online casinos that built a timed feature to their jackpots, where a jackpot must be awarded during a particular hour or day. While huge million dollar jackpots may attract some customers, smaller more obtainable jackpots that you know are going to be awarded within a particular time period can be very attractive to many users.
Another innovation that Red Tiger has made is when it comes to the gamification of bonuses. Bonuses are an integral part of the online casino gambling world, and by expanding on and developing new bonus offers that are contingent upon a certain amount of dollars being staked or receiving a certain number of free spins up to a maximum prize amount the process gets more interesting for consumers.
A Focus On Ethical Sustainable Gaming
Red Tiger's main focus for expansion has been regulated markets. Ultimately, they desire to have a presence in every regulated market that is out there so that they can become a truly global firm. By aggressively pursuing every licensing opportunity available in every regulated market they may someday be able to achieve their goal.
There are a number of regulated markets that Red Tiger is working overtime on in order to satisfy the regulatory and licensure requirements.
To date, Red Tiger games are played in many regulated jurisdictions including the UK, Switzerland, Estonia, Denmark, Austria, Finland, Italy, Spain, and Pennsylvania.
Red Tiger's Games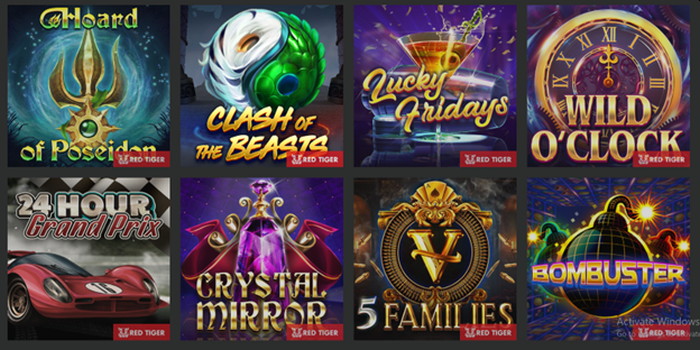 Red Tiger has an extensive catalog of games, and has produced many big hits over the years, including Gonzo's Quest, 10,001 Nights, and Big Cat Rescue. Their games span the gamut of genres, including historical, western, fantasy, Americana, crime, magic, and much more. With a portfolio of well over a hundred games they are certain to have something for everyone.
As well as being a popular provider of video slots, they've also created some virtual table games, such as blackjack, roulette and baccarat.
Award Winning Firm
Over the years, Red Tiger has won a large number of awards, dating back at least to 2017 when they secured the coveted Innovation In Slots Provision at the EGR B2B Awards. But that was only the start of the critical acclaim. In 2018 they won the Mobile Supplier of the Year, again at the EGR B2B Awards.  Then in 2019 they won the Casino Supplier of the Year award from the GIA Awards.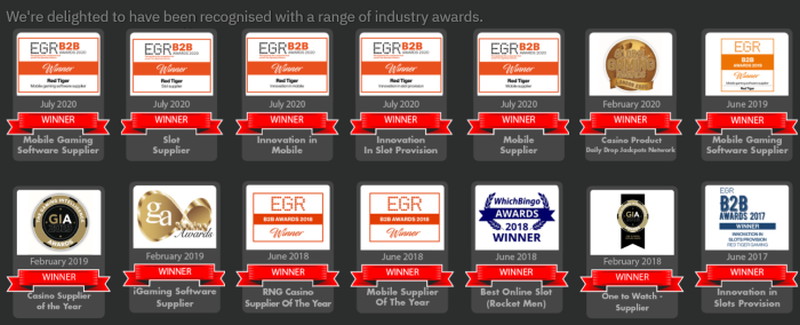 They continued their winning streak with second Winner for Best Mobile Supplier at the EGR B2B Awards in 2020. At the same event they also won an award for Best Slot Supplier. These are just a few of the illustrious titles which have been awarded to them.
Acquired by Evolution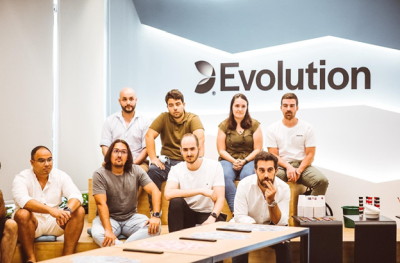 Red Tiger was purchased by NetEnt in 2019 for the princely sum of GBP 200 million. In turn, NetEnt was acquired for 2.1 billion by Evolution in the following year, so now Red Tiger is a subsidiary of Evolution Gaming. Evolution has been an industry leader in live dealer games for many years now with gross revenues of 343 million in just one quarter of 2022.
They are also a highly profitable firm with net income of 200 million during that same time period.
It was only natural that Evolution would purchase Net Ent and Red Tiger, as these smaller companies are leading online slot developers and Evolution is by far the leading live dealer provider.
Together they can offer a comprehensive selection of products to online casinos integrated within a software management platform.
A Growing Concern
Part of Red Tiger's growth based business model is constantly being on the lookout for the right professionals to join their team. They are reported to do a dozen interviews a day, in order to find just the right talent for a particular position. Because Red Tiger has been an extremely successful software development firm, they have attracted a large number of applicants to work with them.
In addition to hiring more staff and generally expanding, they also invest heavily in training programs and certifications to expand the skill set of their employees.
Conclusion
Red Tiger has had an incredible journey from the start of their business less than a decade ago. They've already grown to a valuation in the hundreds of millions, and are now teamed up with NetEnt and Evolution, two of the biggest names in the business.
Through it all, they have pursued an aggressive strategy of growth and maintained the highest of standards when it comes to the quality of their games.
What will the future hold for this brash young firm? Only time will tell, but we will certainly be excited to continue to see what sort of games they are producing.