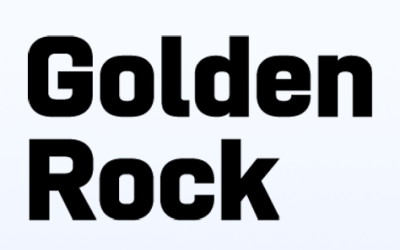 Golden Rock Studios is a renowned game developer that has produced an impressive collection of 21 diverse casino games, including a range of thrilling slots. Founded in 2018, Golden Rock Studios embarked on a mission to deliver unique and entertaining games to the market, unwavering in their commitment to their principles, despite facing some pivots during the initial startup phase.
With a solid foundation and a robust global strategy for their games, Golden Rock Studios is making waves for their creations. These captivating games boast a variety of bonuses, themes, and designs, promising enticing rewards for players. What sets Golden Rock Studios apart is its commitment to stunning animation, sound effects, and gameplay. Each game captivates players from start to finish.
The Team at Golden Rock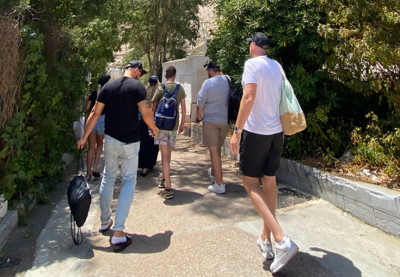 The team at Golden Rock Studios has a wealth of experience from the iGaming and the land-based casino industry. Their expertise, combined with a creative flair and modern approach, ensures the development of top-notch casino games that cater to the preferences of today's players.
With an impressive portfolio of Slot and Table games available on more than 200 operators, Golden Rock has established a strong foundation, allowing them to explore different markets and casino game distribution channels.
The company has also become part of Yolo Group after they received an investment from a leading iGaming investment firm. This partnership not only brought valuable gaming expertise from the portfolio management team but also opened up exciting opportunities for collaboration within the Yolo Group ecosystem.
Golden Rock Slot Reviews
A Diverse Portfolio
Over the past years, Golden Rock Studios has curated an impressive portfolio comprising 13 captivating casino games. Among these offerings, players can enjoy 2 Blackjack games and 2 roulette games, each exhibiting seamless gameplay and entertainment value. However, it is in their slot games where the true brilliance of the team shines through.

Experience and Creativity at Play
Golden Rock Studios' online casino games demonstrate the team's wealth of experience from both the iGaming and land-based casino industries. Their innovative and advanced designs showcase their creativity and talent, providing players with a fresh and exciting gaming experience.
The Trustworthiness of Golden Rock
Golden Rock Studios' partnership with Microgaming brings an added layer of reassurance. Microgaming's prominence in the online casino world reflects its trustworthiness.
Golden Rock Studios also has licenses and permits from renowned gambling authorities, including the United Kingdom Gambling Commission and the Malta Gaming Authority. With continuous monitoring by these external regulators, players can be confident that the games offered by Golden Rock Studios are operated safely and fairly.
On Mobile
Golden Rock Studios utilizes HTML5 technology to ensure its games are compatible with a wide range of devices and operating systems, enabling players to enjoy games on the go, whether on tablets or mobile phones. Whether you use Android or iOS, you can access their games easily.
The most popular and newest slots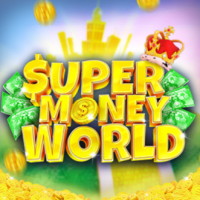 Immerse yourself in a world of opulence and grandeur with Super Money World by Golden Rock Studios. With its high volatility and RTP of 96.67%, this slot promises a cutting-edge gaming experience.
The game also has some really exciting features, including Wilds, Reel Modifiers, Free Spins Bonus, Extra Free Spins, a Bonus Meter, and the heart-pounding High Roller Coaster Mode. The visuals are vibrant, and the accompanying sound effects perfectly complement the luxurious theme, making Super Money World a thrilling and visually stunning choice for players seeking an extravagant gaming adventure.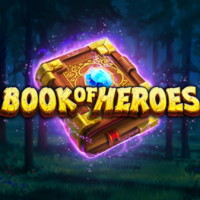 Jump on a heroic journey through different eras with Book Of Heroes. This slot game offers an entertaining Free Spins round that introduces expanding symbols, creating ample opportunities for colossal wins. With its high volatility and an RTP of 96.06%, Book Of Heroes caters to players who relish high-risk, high-reward games. The well-designed storyline and stunning graphics make for an immersive gaming experience that will keep players on the edge of their seats as they chase legendary victories.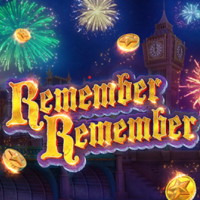 Relive the famous Gunpowder Plot from British history in the Remember Remember slot game. The Free Spins round comes with sticky wilds, while the innovative Bonfire feature offers players the chance to win multipliers, free spins, or enticing cash prizes.
With medium to high volatility and an RTP of 96.96%, Remember Remember delivers a balanced blend of excitement and potential rewards. Prepare for an explosive gaming experience filled with suspense, history, and generous features that make every spin memorable.
Step into a dreamlike world of floating islands and magical creatures in Dream Machine. This slot game entices players with its unique Dream Feature, offering multipliers, free spins, and cash prizes that can bring fantasy winnings to life.
The game's medium volatility and an RTP of 96.08% strike a perfect balance, providing players with consistent thrills and alluring possibilities. With its enchanting visuals and mesmerizing gameplay, Dream Machine guarantees an otherworldly adventure that will captivate players' imaginations and reward them with delightful surprises.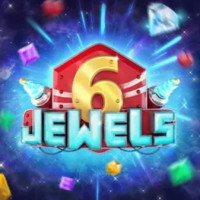 Embrace the classic allure of precious jewels and gemstones in the 6 Jewels slot game. Revel in the Free Spins round with sticky wilds and savour the unique Jewel Feature, where multipliers and cash prizes await.
With high volatility and an RTP of 96.06%, 6 Jewels deliver a gaming experience packed with excitement and substantial payouts for lucky players. The timeless elegance of sparkling gems and the game's features make it an ideal choice for players looking for a combination of sophistication and thrilling gameplay that will keep them coming back for more glittering wins.
Conclusion
Golden Rock Studios provides a range of great slot games that appeal to all their players' preferences. Despite having a limited number of products currently, we are confident that the company will continue creating high-quality games with innovative features and substantial payouts. The future looks promising for Golden Rock Studios as it strives to excel in the gaming industry.