Though established only in 2021, Redstone has rapidly positioned itself as a promising game provider in the industry. Operating from their offices in Serbia, Redstone's commitment to quality is evident in the high-calibre games they have released thus far. Each game showcases stunning visuals and exceptional playability, reflecting the brand's dedication to excellence.
As Redstone continues to introduce more online slots to the market, their growth trajectory will be an intriguing aspect to watch.
The Team at Redstone
Redstone's presence in the online slots world has been brief, yet they have already launched over twenty games on the market. This remarkable achievement is a strong indication of their potential for growth and innovation.
Each of their games is characterized by meticulous detailing, and while the mechanics may currently lean towards the simpler side, there's ample room for evolution and complexity. Imagining a highly intricate game like megaways crafted with Redstone's distinctive art style is an exciting prospect.

Their current portfolio provides a solid foundation to build upon, positioning them as a promising contender in the gaming industry. With their commitment to quality and creativity, Redstone could soon become a much-loved designer, featured across the libraries of numerous online casinos. Their journey so far hints at a bright future, and the gaming community eagerly awaits what they will bring next.
Redstone Slot Reviews
Responsible Gambling
Redstone Gaming takes responsible gaming seriously and is committed to providing a safe and secure gaming environment for all players. They adhere to strict regulations and guidelines to promote responsible gaming practices.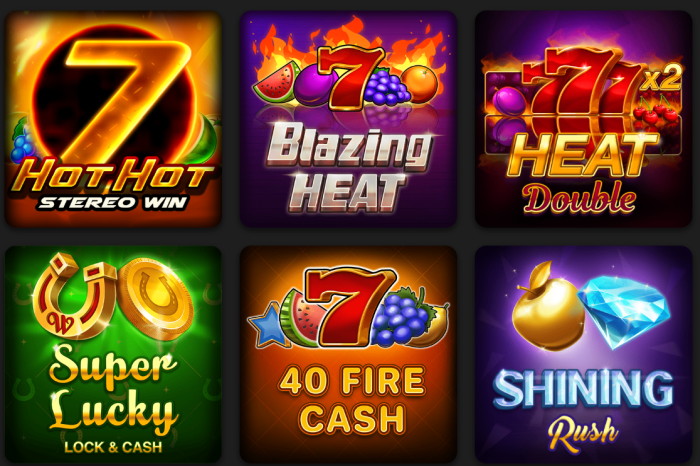 Redstone incorporates various measures to protect vulnerable players and prevent excessive gambling. These measures include age verification procedures, self-exclusion options, and tools that allow players to set limits on their deposits, wagering, and session durations. By prioritizing responsible gambling, Redstone Gaming demonstrates its dedication to the well-being of its players.
Redstone on Mobile
Redstone Gaming has embraced the growing trend of mobile gaming by ensuring that its offerings are fully compatible with various mobile devices. They've made their games playable on Android and iOS systems.
This allows players to engage with Redstone's games wherever they are, using either a smartphone or tablet, without losing any of the visual quality or gameplay features found on desktop versions. Redstone Gaming's focus on mobile compatibility underscores its commitment to meeting contemporary gaming preferences and providing a versatile and accessible gaming experience.
A sneak preview of the Best slots at Redstone Gaming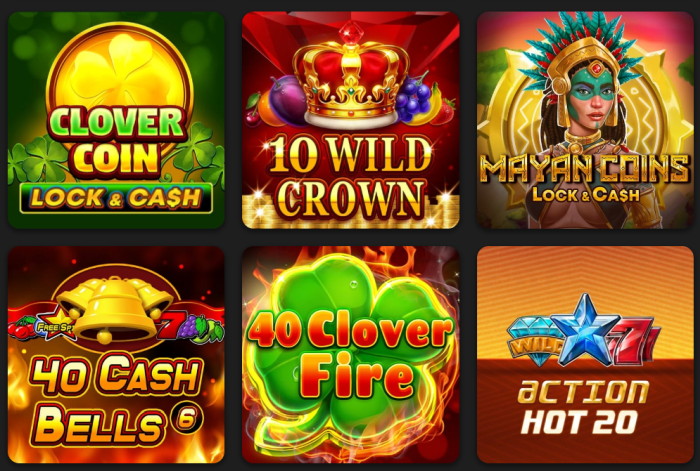 Mayan Coins: Lock & Cash is a slot that takes players deep into the tropical woods of South America, exploring the Mayan civilization. With 5 reels and 10 fixed paylines, the game offers medium volatility and an RTP of 95.96%. Special features include the Lock & Cash bonus game and a chance to win a fixed jackpot. Mobile compatibility ensures a smooth gaming experience across devices.
10 Wild Pumpkin by Redstone Gaming is a Halloween-themed slot with a retro twist. It offers 5 reels, 3 rows, and 10 paylines, with medium volatility and an RTP of 95.96%. The game features expanding wild pumpkins and scatter symbols, providing opportunities for big wins. The maximum win is 2,500,000 coins, and the game is fully compatible with mobile devices, allowing for flexible gaming on the go.
40 Clover Fire Slot by Redstone Gaming is a delightful fusion of classic fruit slot symbols with elements of Irish folklore. Set against a lush green landscape, this 5×3 slot with 40 fixed paylines offers a high RTP of 96.53% and medium to high volatility. The game features Clover Expanding Wilds and Gold and Silver Scatter symbols, enhancing the visual appeal and excitement. A progressive jackpot adds to the thrill, and the game's compatibility with mobile devices ensures a seamless experience on the go. The maximum win in the base game is 4,000 times the initial bet, making 40 Clover Fire a thrilling prospect for players seeking substantial rewards.
Book of Dread Slot by Redstone Gaming is a thrilling online slot game set in a creepy graveyard filled with haunting imagery. This 5-reel, 10-line slot offers an eerie atmosphere with symbols like vampires, zombies, and secret books. The unique book symbol serves as both a Wild and a Scatter, adding complexity to the gameplay.
With an RTP of 96.2% and high volatility, the game offers substantial payouts, though they may not occur frequently. Features like free spins, expanding symbols, and three progressive jackpots enhance the excitement. Fully compatible with mobile devices, Book of Dread Slot provides an immersive experience for horror enthusiasts and thrill-seekers alike.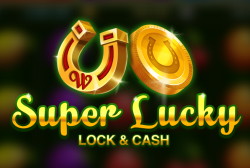 Super Lucky Slot by Redstone Gaming is a vibrant online slot that merges traditional slot elements with modern features. Set against a colourful backdrop with juicy fruit symbols and iconic slot icons, this game offers a unique gaming experience. With a betting range from $0.06 to $100 and an RTP of 95.5%, it caters to various players.
The game's features, such as the Lock & Cash bonus and a progressive jackpot, add excitement to the gameplay. Super Lucky Slot's compatibility with mobile devices and its blend of classic and contemporary elements make it an appealing choice for a wide range of slot enthusiasts.
Conclusion
Redstone Gaming is a noteworthy software provider in the world of online slots. Despite being relatively new to the industry, their innovative approach to game design, coupled with a commitment to quality, has resulted in a portfolio of great games.
Their slots often blend traditional themes with modern features, catering to a wide range of players. The inclusion of progressive jackpots, unique bonus features, and mobile compatibility in many of their games adds to their appeal.
While some may find the volatility or RTP of certain games less appealing, the overall creativity and entertainment value of Redstone's offerings cannot be denied. Their rapid growth and consistent delivery of high-quality games make Redstone Gaming a promising and reliable software provider in the online gaming industry.