With a solid foundation established in 1987, Capecod Gaming has emerged as a prominent creator of gaming content, renowned for its longevity and dedication. Starting as a small-scale gaming house, the company has evolved into a trusted provider of premium casino games, particularly excelling in the development of slots and traditional casino offerings.
One notable achievement of Capecod Gaming is the creation of BIGpoker, the first fully Italian poker platform, which has garnered significant attention and recognition. The company takes pride in its "100% Made in Italy" games, which have gained popularity among players and led to successful partnerships with over 80 gaming operators.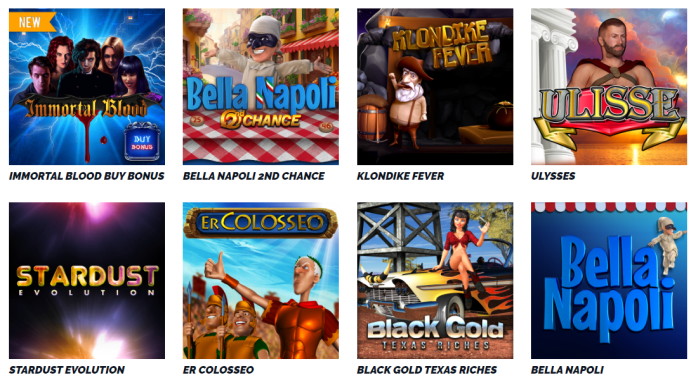 Capecod Gaming Slot Reviews
Responsible gambling
Capecod Gaming takes online gambling regulations seriously, ensuring that its iGaming Platform is fully compliant with all relevant standards. The company also prioritizes responsible gambling and incorporates innovative features in its games to ensure the safety of players.
To maintain trust and integrity, Capecod Gaming's game portfolio and its Random Number Generators undergo rigorous testing by independent agencies. These measures provide players with peace of mind, knowing that the games are fair, consistent, and adhere to industry standards.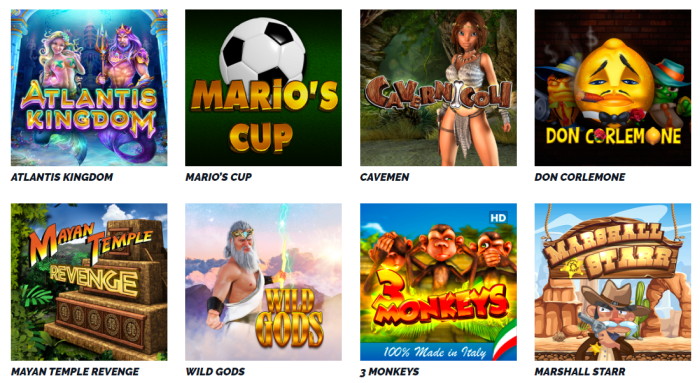 Capecod Gaming Mobile Platform
Recognizing the importance of catering to the needs of mobile players, Capecod Gaming has taken significant steps to ensure its long-term success. In 2014, the software provider introduced its iGaming Platform specifically designed for portable devices, acknowledging the growing preference for mobile betting.
This move made all the slots in their gaming library available through the HTML5 platform. Just a year later, Capecod Gaming expanded its mobile offerings by including a selection of blackjack and roulette games.
One of the notable advantages of playing Capecod Gaming's games on mobile devices is the hassle-free experience it provides. As all the games are browser-based, players can dive into the action without the need for any additional downloads or preparations. Whether accessed on a smartphone or tablet, the browser-based nature of the games ensures a seamless and stress-free experience at all times.
A Sneak Preview of the Most Popular and New Slots
Capecod Gaming stands out among video slot software providers with its exceptional 3D slot games that feature impressive animated effects and clear audio. Moreover, their slots are packed with a variety of exciting features to enhance the gameplay experience. Below are some of their most popular slot games:
Ghost Quest slot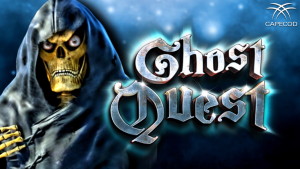 Ghost Quest is a horror-themed online slot game developed by Capecod Gaming. It features a chilling atmosphere, spooky symbols, and a hair-raising soundtrack. With a 95.83% RTP and medium to high variance, players can enjoy wilds, free spins, and multipliers.
The game is compatible with various devices and offers a unique free spins feature. However, the interface may be challenging to navigate.
Movie Stars by Capecod Gaming is an online slot game that allows players to immerse themselves in the world of film. Despite a low RTP of 94.50%, the game offers consistent wins and bonus symbols.
The symbols evoke a '50s aesthetic with a missed opportunity to pay homage to Hollywood's golden age. With simple gameplay and the chance to trigger free spins, Movie Stars provides an entertaining experience, though it may not impress high rollers.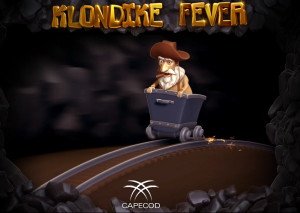 Klondike Fever by Capecod Gaming is an extraordinary slot game inspired by the historic Klondike Gold Rush. With stunning visuals and compatibility across devices, players can enjoy an immersive gambling adventure.
The game features symbols and bonuses related to gold mining, including free spins, magic spins, and a bonus mini-game. Experience the thrill of the gold rush and win big with Klondike Fever.
Experience the excitement and nostalgia of funfairs with Capecod Gaming's Reel Coaster slot. This circus-themed game features 5 reels, 25 paylines, and captivating bonus features.
Immerse yourself in the festive atmosphere with clowns, carousels, and popcorn. The game offers high-paying symbols, free spins triggered by the scatter symbol, and a bonus game activated by the coaster bonus symbol. With flexible betting options and mobile compatibility, Reel Coaster ensures a seamless gaming experience.
Join the exciting fishing adventure in Capecod Gaming's Alaska Fever slot, featuring 5 reels and 25 paylines. With scatter symbols, wilds, free spins, and a bonus game, players have numerous chances to win big.
Experience the thrill of the Alaskan wilderness and reel in impressive rewards. Whether you're familiar with its predecessor or not, don't miss out on this captivating slot.
Conclusion
Capecod Gaming-powered casinos offer games that are sure to capture the attention of players with their exciting bonus features, and visually stunning animations and graphics.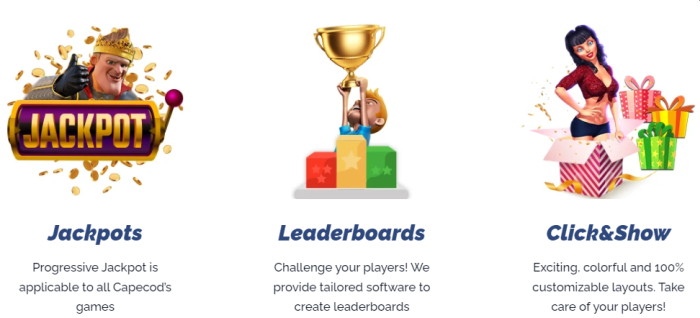 Although the size of CapeCod Gaming's gaming suite may not be as extensive as some other creators of gaming content, it is not something that should discourage players from exploring its games.
Additionally, players can enjoy uninterrupted entertainment on the go, as Capecod Gaming's games are compatible with handheld devices running on all major operating systems.