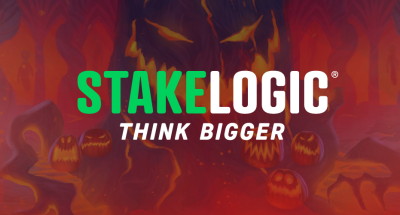 Stakelogic is a massive firm with over five hundred employees serving more than twenty regulated markets around the world. With seven different offices, and more than 10 live studios, their reach is truly global. Founded in 2014, they were originally a subsidiary of Novomatic, a massive international gambling company, but in 2018 they were sold to Triple Bells BV, a Dutch investment firm. After the sale, Stephan van den Oetelaar, an experienced IT professional, was named CEO of Stakelogic.
After being acquired by Triple Bells, Stakelogic's entire business model changed. Prior to this, they had been focused mostly on graphic design. A large part of the game creation process was outsourced to various third party developers or handled by other subsidiary businesses under the Novomatic umbrella. After parting ways with Novomatic, Stakelogic started handling the entire software production process in-house. Their decision to become a comprehensive software development firm was a successful one, as most of their revenues now come from products they have built after the split.
Stakelogic Slot Reviews
Stakelogic's Games
Stakelogic has an extensive portfolio of slots of all different genres, including historical fantasy, cartel, mythology, candy, and many more. They produce both complex video slots and some more traditional classic style slots.
One of their newer titles is Cash Express a western themed 5×3 video slot with 25 paylines with a cash bonus feature.
They also have a suite of live dealer games.
A Multinational Business
Stakelogic has offices in The Netherlands, Ukraine, Malta, Serbia, the Isle of Man, and Sweden.
Live Casino

In 2021, Stakelogic decided to enter the live casino market with the creation of Stakelogic Live. Prior to this, they had mostly focused on developing video slots. Their decision to enter the live dealer market was based upon consumer demand. As a software development firm, they had established a large network of online casino clients who valued the games that they were producing. These same clients saw the rapidly expanding live dealer market, and wanted to get in on the action. Enter Stakelogic Live.
Licensed For Business
Stakelogic has its games licensed by the Malta Gaming Authority, the Ukraine Commission, the UK Gambling Commission, The Hellenic Gaming Commission, The Michigan Gaming Control Board, and ONJN the Romanian regulatory agency that oversees gambling. Over the years they have continually expanded the number of jurisdictions in which they are licensed to do business.
Stakelogic's Awards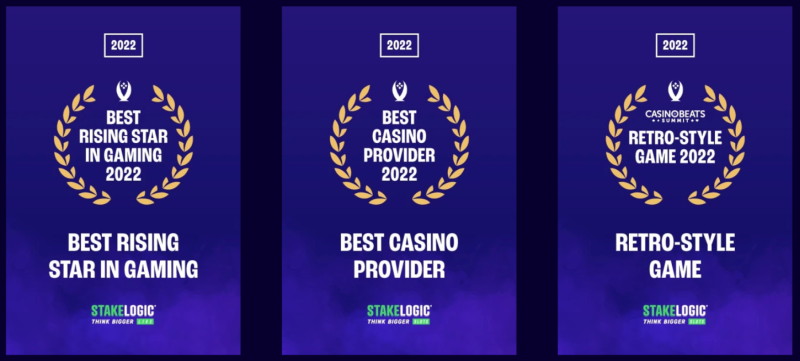 Stakelogic is an award winning firm. In 2022 at the Casino Beat's Summit they were named Best Rising Star in Gaming, as well as Best Casino Provider. In 2021 they were named Sigma's Game Provider of the Year. Their critical acclaim is rivaled only by their popularity amongst gamblers.
Stakelogic's Business Priorities
Stakelogic wants to create games that are easily maintainable for their clients given the rapid changes in technology that we see in the marketplace, and the different types of hardware and operating systems that clients are using. They also want to bring new games to market at an aggressive pace, giving consumers more choice and streamlining the productive process. At the end of the day a company needs to produce products for the public to enjoy if they want to be successful.
Online gambling is increasingly taking market share from traditional casino gambling, and this trend is only going to continue now that we are increasingly living in an online world. Online gambling is way more convenient. Younger people especially, they live and breathe with modern technology. With online casinos you don't have to go anywhere, there isn't the investment of time and dealing with transportation that you have with traditional brick and mortar casinos. So this presents massive opportunities for online casino software developers.
Stakelogic as a Company with a Niche Focus
Stakelogic is and has been a company that thrives by supplying a niche in the gambling market. 60% of their games are designed for a very specific type of player group, players who enjoy classic slots. They are the world leader when it comes to supplying classic slots to online casinos, and demand for classic slots is growing. Stakelogic's plan for growth is not to take over other studios, but just to grow autonomously, hiring new staff and expanding organically.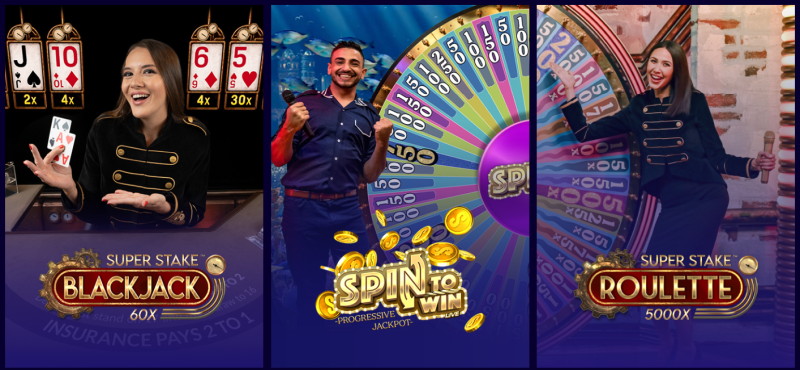 Conclusion
Stakelogic is a vibrant company with a bright future. They have already managed to accomplish a lot, and have been especially growth oriented after breaking off with Novomatic. While they were already a competent software development firm, now that they have established a live dealer studio, they will truly be able to offer a comprehensive array of services to their clients.