Toshi Video Club is a 5×5 video slot from Hacksaw Gaming with a retro Japanese theme.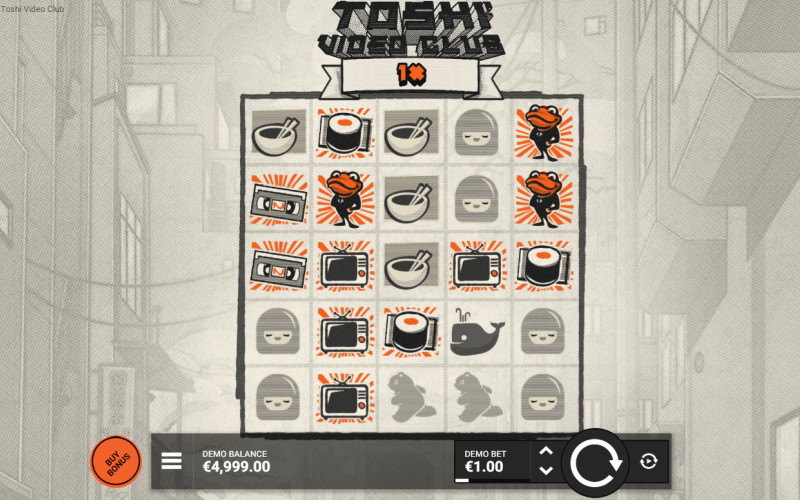 Symbols
| | 3 | 4 | 5 |
| --- | --- | --- | --- |
| Bear | 0.10 | 0.50 | 5 |
| Whale | 0.10 | 0.50 | 5 |
| Cat | 0.10 | 0.50 | 5 |
| Girl | 0.10 | 0.50 | 5 |
| Soup | 0.10 | 0.50 | 5 |
| Cassette | 0.50 | 3 | 10 |
| TV | 0.50 | 3 | 10 |
| Joystick | 1 | 5 | 15 |
| Sushi | 1 | 5 | 15 |
| Frog | 2 | 10 | 20 |
There is also a wild, which can substitute for any of the base multipliers.
Daruma Mystery Multiplier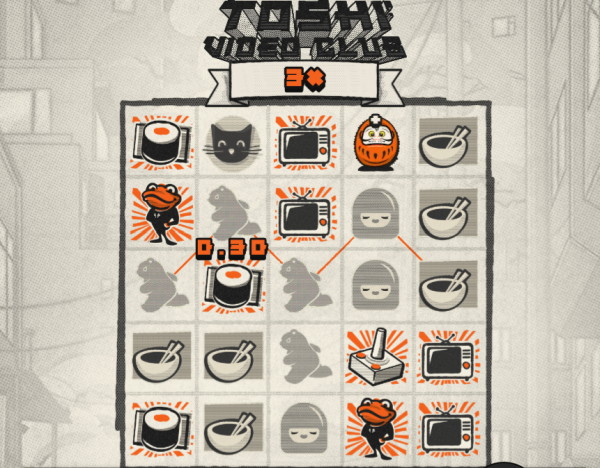 The Daruma Mystery Multiplier is a symbol that multiplies your wins. There are actually four types of Darumas, with increasingly larger multiplier values. If the Daruma lands on the board at the same time as a winning combination, then its multiplier value is applied to your prize winnings.
Free Spins
During your free spins, every Darum Multiplier that shows up increases your cumulative multiplier that keeps increasing until your free spins are expired. Then, every time you have a winning combination of symbols, the win is multiplied by the cumulative multiplier.
Retro Japanese Theme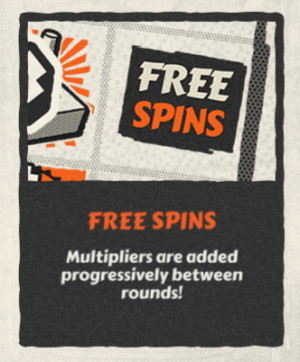 Toshi Video Club has a very interesting style. The game is mostly black and white and some of the symbols are outdated electronics that belong to the latter half of the 20th century. During that time period, there was a bit of frenzy in the Western media about Japan's growing economic dominance. The 70's had been a challenging time, especially in America, when the economy suffered from stagflation (an inflationary recession) and there was a general sense of malaise.
Meanwhile, Japan was on the rise. Japan enjoyed rapid economic growth during the 1970s and 80s, with the world's highest GNP per capita and the world's second largest GNP. It is within this background that Toshi Video Club is set. The game presents a very superficial and simplistic look into Japanese culture, or perhaps it satirizes those who view Japan as nothing more than sushi and electronics.
Conclusion
Toshi Video Club is quite the enjoyable video slot. The mostly black and white colour scheme really works. It has a very interesting setting, and it raises the question of where exactly did Japan go wrong. During the 70s and 80s they were a giant tiger economically, but since then they have really been on the decline. What happened?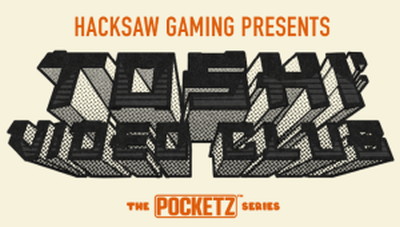 The game play elements are pretty cool too. The use of the Daruma wild is an interesting factor, especially with the stacking multipliers during the bonus rounds. A Daruma, incidentally, is a sort of tribute to Bodhidharma, an important figure in Buddhism.
Another cool aspect of this slot is the unique symbols. They don't use any generic A, K, Q, J, T icons but instead both the high value and low value symbols are all unique cultural representations of Japan.
Toshi Video Club is a really well made and fun to play slot.
Slot Stats
| | |
| --- | --- |
| Software | Hacksaw Gaming |
| Release Date | 2nd August 2021 |
| Reels | 5 |
| Rows | 5 |
| Paylines | 15 |
| RTP | 96.17% |
Other Slots From Hacksaw Gaming