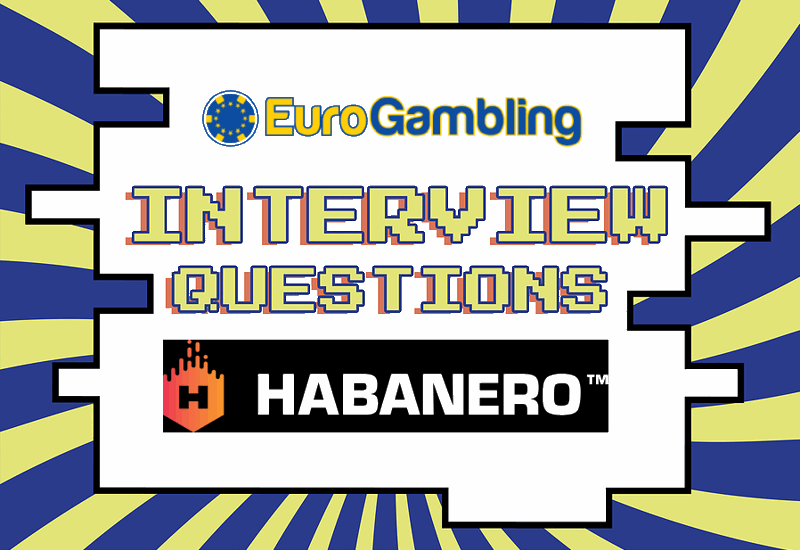 EuroGambling is delighted to be able to bring you our latest interview with Toni Karapetrov, Head of Corporate Communications at Habanero.
Habanero are a leading games developer who focus on regulated markets.  They have grown substantially in the last 12 years, making a name for themselves by creating some of the trendiest slots and table games out there with highly competitive RTP rates and a clear focus on the player experience.
We know that Habanero are very good, if they were not they would not be on this site.  What we are most interested here is not so much how they got to where they are but how they plan to build on that success in the future.  How will they innovate to accommodate future tech such as the metaverse and how will they stay relevant to a changing audience?  Let's find out:
Hi, thanks for agreeing to an interview.  Could you briefly tell us about yourself and your role at Habanero?
Hello! I'm Toni Karapetrov and I am the Head of Corporate Communications at Habanero. My role involves creating the company's vision for developing first-class casino products and perfecting the optimal casino experience to players across the world.
When it comes to games, we always stay true to our development philosophy with strong mathematics always staying at the core of what we do. With an aim to be an international brand, we want to offer our catalogue to a diverse range of players and it's my job to help the company meet these ambitious goals.
You were founded over a decade ago now, how has the company evolved in this time and what are the greatest successes and challenges you have faced?
Well, we've been live in Europe since 2016 and I'm delighted to say that we've experienced a ton of success and growth during that time. Fruit slots are always well-received in Europe, but what makes our slots stand out is their signature touch and the implementation of fine-tuned game mathematics.
I would argue that one of our greatest achievements was gaining the coveted MGA licence, it was a huge step-forward and a massive moment for us. The licence is a key development to our global ambitions as it's simply a must-have if you want to partner with key operators.
Meanwhile, a key challenge is delivering great games to a diverse audience. For example, the retail heritage of the Italian market vs the popularity of digital content in Northern Europe means you have to consider a variety of preferences. To solve this issue, we aim to ensure that with our renowned game mathematics, immersive designs and pitch-perfect sounds, a great game can work anywhere.
Where do you see yourselves in another 10 years?
We're expanding so quickly, an easier question would be where we don't see ourselves in another 10 years! In the next decade we'll focus on global expansion, particularly within American markets – both in Latin America and the US. Latin America has always been a great region and it's still showing a lot of potential, whereas the US can be seen as the next 'big thing' in our industry.
Of course, we also want to maintain our leading position in Europe and build our player reach across this vibrant continent. The ready-built and established networks across Europe still make it an exciting region and one which no one should begin neglecting.
Could you tell us what makes Habanero games unique and how you distinguish yourselves from other providers?
The combination of fine-tuned maths with immersive themes and amazing features makes our titles hard to replicate. We always make sure we provide the best possible game to our operator partners, and we do this by utilising our winning models with new and fresh concepts.
When it comes to development, we aim to give our operator partners a fantastic list of games, solutions, and business intelligence in terms of resilience, reliability and scalability. As a leading supplier we want to give our partners exactly what they need and give their players the type of content will keep them engaged.
How do you choose the themes for the slot games?
We always try to reinvent our portfolio and give players something eye-catching and bright. When thinking about themes, we consider what we've done and how we can offer something even more thrilling to players in a particular region.
Although as mentioned before, we believe that a great game can work anywhere. A great example of this is Scopa, a title which was designed with Italian players in mind, but it given its wonderful theme, it ended up attracting players from all over the world.
What would you say has been your most successful or impactful game so far and why?  Or multiple titles if you cannot pick just one?
Well, it is quite difficult to pick just one out of such a diverse offering, but if I had to pick a few I would highlight Mystic Fortune Deluxe, Koi Gate and Hot Hot Fruit. These are some of our most popular titles which have received so much welcome attention across key markets.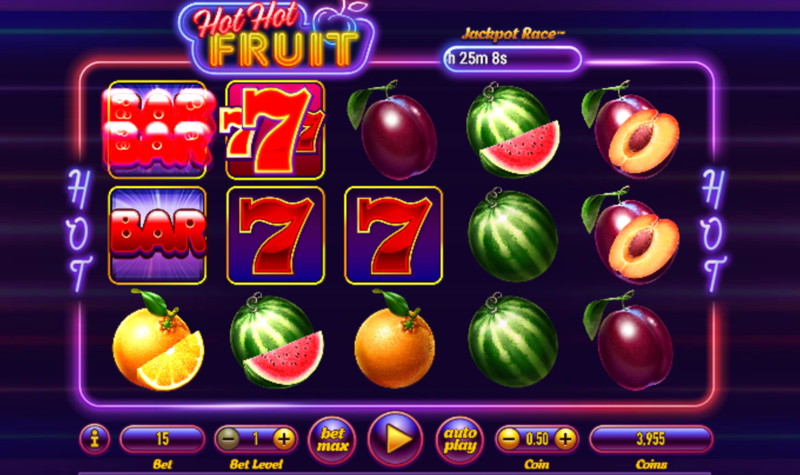 The three games feature a beautiful and vibrant design which captivates players as soon as they launch them. I love them because the visuals are amazing, they feature a strong narrative and offer a highly immersive gameplay.
How does regulation in various countries affect development?
As a supplier the key area of concern is considering RTP variables and ensuring that your titles meet the regulatory standards of different markets. At Habanero, our slots are produced with four possible RTP ranges in mind, giving partners a flexible choice. Our customisable service means that it's down to the operator to choose which RTP they want, these decisions are usually based on target demographics and commercial strategy.
How do you plan for the future?
It's always been our vision to be recognised as a truly established global provider and we want to reach this status through continuous expansion and excellence. When it comes to our plans, we want to distribute our content to every major operator group in the industry and offer our titles to the largest possible group of players.
Regarding the near future, we want to analyse key markets and decide where we want to be. As mentioned, Latin America is a key area for us – with Colombia and Argentina two countries of interest. By 2026, Argentina is expected to surpass the $3.5bn mark in terms of regulated online GGR, meanwhile Colombia will surpass $1.5bn by the same time.
And of course, the US remains an attractive prospect for us and everyone else in Europe. Once we're ready to go live there, we'll be sure to make the announcement and celebrate the occasion with our customers.
Do you think the metaverse will change the landscape of slots games and are you already planning for this?
The Metaverse is the latest innovation that we've all been hearing about, we're constantly seeing a lot of new that showcases the potential it holds. While evolving with new technologies is of course an area of interest for us, we're not too focused on this just now. We're putting our efforts on delivering immersive games that utilise the great mathematics models and superb gameplay, and nothing can stop our momentum!
Is there anything interesting you want to tell us about Habanero that people might not know?
Well we've just started the year but as we march onwards into 2023, you can expect to be gripped by more enchanting artwork and pleasing mechanics. Our latest product roadmap includes a list of brilliant releases, and all will be revealed in due course, so make sure you're staying up to date with all our socials and announcements.