138.com aren't exactly the biggest or best known bookmakers for an English audience. That is because they were established in Asia where they enjoy a good deal of success and renown. They're Asian background is evident as soon as you go onto the website, but since they have ventured into the European market there is a lot for the UK based punter to sample as well.
Fans of the Premier League might well recognise the name of 138 and wonder why. It's because they sponsored Watford Football Club from 2013 until 2018. That meant that when the Hornets gained promotion to the English top-flight in 2015 they took the bookies with them as their shirt sponsors which helped to propel the fortunes of the brand in the UK.
They offer a lot more than niche Asian markets, though, and won't bog you down with unnecessary bumpf on their site. This is a simple place to do some serious betting.
Live Betting Interface
138.com are hot on their in-play betting simply because of the number of events they list. Whether you're using the desktop site or the mobile app, you'll find links to live events everywhere. You can narrow your choices down by sport or simply view a list of everything going on at the time you're looking. It would be almost impossible to struggle with the interface, where you can also place to win wagers without opening the individual event.
Odds are updated at regular intervals and highlighted with red or green flashes so you don't miss them, and once looking at an event the bet types are in categories to cut down on scrolling time.
LIVE STREAMING
You can't live stream stuff via 138.com, but each event's homepage has a graphic at the top that gives you an idea about what's going on.
This is noteworthy because it gives a multi layered level of information including a graphic representation of the game itself, event stats, a timeline of incidents, head to head info on the teams involved, the line up for each team, as well as any relevant league/competition tables.
It's a great innovation from FSB who provide 138's sportsbook platform, and rivals even that of SBTech.
Market Variety and Odds Level
The odds you'll get on 138 aren't likely to be the very best in the business, but they're decent enough to mean that it's worth having a look what they've got on offer, and because of the Asian European fusion you can sometimes find markets that aren't available anywhere else, so they carry the best prices on these markets by default.
They are a little light on promotions but regular features such as guaranteed odds on horse racing are listed, as well as one or two others.
It's the depth of the market where 138 really comes into its own. As well as standard sports like football, rugby and horse racing, the bookmaker also covers less popular sports such as speedway, surfing and chess. Even within the standard sports you'll find markets that aren't covered by everyone. Do you fancy betting on the Finnish Cup, the Romanian top-flight or Ivory Coast 1st Division in the football, for example?
If you have an adventurous side and like to explore unfamiliar markets then 138 is a great place to start.
Banking Options
| PAYMENT METHOD | MINIMUM DEPOSIT | MINIMUM WITHDRAWAL | WITHDRAWAL TIME |
| --- | --- | --- | --- |
| VISA/Mastercard | £10 | £10 | 1-3 Days |
| Skrill | £10 | £10 | Instant |
| Neteller | £10 | No Withdrawal | N/A |
As you can see, there are some severe limitations here. Still, the limits are manageable, and their internal processing times are set to an absolute maximum of 48 hours.
There is a low maximum withdrawal limit which you should be aware of, although it is per transaction so you can make more than one – this limit is £5,000. However, every customer is able to win a maximum of £100,000 in any 24 hour period.
As to why Neteller can't be used as a withdrawal option… I have no idea. Very odd.
Desktop Site Functionality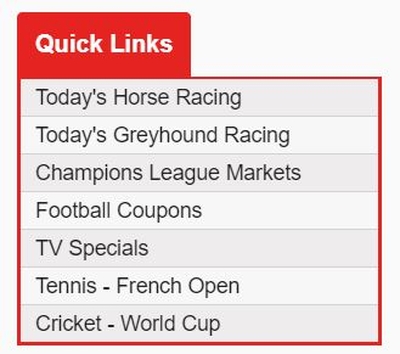 The 138.com site was revamped in 2018 in time for the World Cup. It is still very basic in its appearance and I'm willing to bet that it won't be to everyone's taste, although I actually quite like it. It's very pared back and not overly busy so it's reasonably simple to navigate your way around. That's aided by the presence of a 'Quick Links' section down the left-hand side, taking you straight to some of the most popular sections on the site.
One thing I particularly like about 138's interface is that you always have plenty of options. Some sites strip everything else away once you have chosen a certain sport or fixture for example, whereas here they are mostly all still accessible, so you can jump around the site quickly.
That goes for the processing speed too; it's a site that wastes no time in following orders, and the basic interface will help with this. It also makes all the betting options very clear since there is nothing else to distract you. The bet slip could do with a bit of thought in my opinion, it's a bit too basic, but everything else works for me.
Mobile App/Site
The 138.com mobile app is, in many ways, like a shrunken down version of the desktop site. There's the same basic appearance that is amplified by a white background on every page, but as its on a smaller screen it feels less sparse.
The homepage is, rather annoyingly, a flash page where you need to choose between sports, casino etc., and upon choosing sports you will be taken to what is essentially the in-play section of the site.
This makes sense as it is where most people will want to go, and the A-Z list of sports is always available just a single click away.
This is true throughout the mobile site so moving from sport to sport is effortless. It isn't quite as quick to execute tasks as the desktop site, but you would never call it slow either, and this only applies to loading times rather than the mechanics of the interface; it's very responsive.
I also like that everything has been proportioned sensibly, allowing for fat thumbs and middle-aged eyesight.
A couple of different menus keep the betting activity separate from account activity, promotions, and support, leaving more screen space for the stuff that counts.
About The Company
Technically 138.com is quite a young bookmaker, opening in Europe back in 2012. In truth they've been around for a wee bit longer than that, previously operating under the name of SunGame since 2005. It's also worth noting that their youthful demeanour only really applies to the European market; they are well-established in Asia and have a very good reputation over there. This is backed up by the fact that you can choose to view the site in English or Mandarin, should you want to.
The company's Asian influence is most evident in the casino which is attached to the sportsbook, but you can see it across the entire website. The casino side of the operation is clearly where their real passion lies, but since that half of the machine is working so well it gives 138 plenty of time to focus on improving the sportsbook, and this shows.
They've made impressive inroads into the European market, with the sponsorship of Watford FC ensuring their brand was seen by thousands, and I expect them to grow in terms of both reputation and name-recognition in the coming years.
Features and Highlights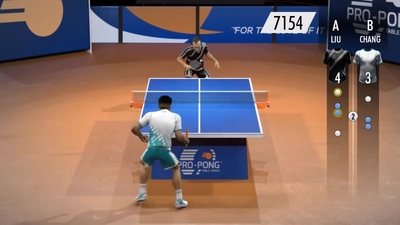 A simple website, strong customer support, and great depth of markets make 138 an interesting, user-friendly, and safe place to bet, especially suited to punters who like to move outside of their comfort zones.
But it's the little extra's that can endear you to one sportsbook over another, and 138 does have a couple of betting features that merit a brief moment of special attention:
Virtuals – I know everywhere has virtuals, but virtually nowhere does them as well as here. The graphics are superb, the range of sports is into double figures, and events run every couple of minutes.
Casino – Again, it's not novel, but it is very very good. Not entirely surprising given the Asian heritage, but nevertheless, sports bettors who also enjoy slots and table games are in the right place.
Football Coupons – 138 do a better than average selection of coupons to go with the 200 football leagues they cover, there's a nice variety here.
Mobile App – It's annoying when you love a bookie but their mobile app isn't up to scratch. That won't be the case with 138, their app is fantastic to use, especially for in-play betting.
License & Support
| CONTACT METHOD | AVAILABLE? | HOURS | ADDRESS |
| --- | --- | --- | --- |
| Email | Yes | 24/7 | help@138.com |
| Live Chat | Yes | 24/7 | On Site Tab |
| Phone | No | – | N/A |
| Twitter | Yes | – | @138BET |
The company's customer service is excellent, despite not having phone support. Agents are clued up and deal with enquiries very quickly. 138 are also quite funny on social media if you like to engage in that way, although these accounts aren't for support.
138.com are based on the Isle of Man for their British operations under the name of Fesuge Ltd. They are regulated by the Isle of Man Gambling Supervision Commission and have a UK licence with them, numbered 38904.
The company's main address is:
Fesuge Limited, 2nd Floor Athol House, 21a-23 Athol St, DOUGLAS, IM1 1LB