BoyleSports is a well-known Irish brand, and although less well known across the water, they are one of the biggest and most popular high-street betting companies on the Emerald Isle.
They might not have a presence on the UK high street, but their online operation is worth your consideration as their odds are competitive and they have an impressive market depth, particularly with some areas not covered by English-centric competitors.
Their reputation in Ireland has been hard won, which in itself deserves respect, and they have made efforts to court the English market through various sponsorship deals, so the name might ring a bell even if you're not quite sure why.
Banking: Deposits/Withdrawals
| PAYMENT METHOD | MINIMUM DEPOSIT | MINIMUM WITHDRAWAL | WITHDRAWAL TIME |
| --- | --- | --- | --- |
| Visa/Mastercard | £5.00 | £5.00 | 3-5 Days |
| PayPal | £5.00 | £5.00 | 24 Hours |
| Skrill | £5.00 | £5.00 | 24 Hours |
| Neteller | £5.00 | £5.00 | 24 Hours |
| Paysafecard | £5.00 | £5.00 | |
| Trustly | £5.00 | £5.00 | |
| ApplePay | £5.00 | £5.00 | 2-12 Hours |
| Bank Wire | £5.00 | £5.00 | Same day |
| Cash (In Shop) | No min at shops in Ireland | No min at shops in Ireland | Instant |
As well as the options listed above, punters can also deposit by cheque should they have reason to do so, which is novel in this day and age.
The low deposit and withdrawal limits along with the absence of any upper limits open the doors to anyone and everyone, attracting high rollers and penny players alike, and you won't pay a fee for your deposits either.
Processing should be completed with 24 hours which shows that they handle their side of the process in a timely manner and with respect to their customers.
HIGH ST SHOPS
This isn't an option you have with the majority of bookies, but if you are over in Ireland then you can walk into one of the 250 high street shops and place a bet in there. They span the length and breadth of the Ireland of Ireland, including a few in Northern Ireland.
They know how to look after their customers at BoyleSports too, with sofa style seating, complimentary refreshments, and cinema style viewing areas – UK bookies take note!
Will You Like BoyleSports?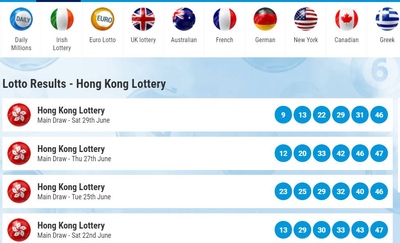 Overall BoyleSports is a bookmaker that offers varied markets with a good deal of depth, without leading the pack. This is not the case for Irish sports, however, where they stand head and shoulders above most others.
Their website is pretty good, their mobile app is much better, and they do a good job of appealing to the old school punter and the new breed of bettor alike.
There are many features to this bookie that I won't get a chance to cover properly, such as the virtuals and the casino, but let's have a quick look at a few others now:
Radio – The radio service is available to anyone, so you can follow the race even if you haven't bet on it. Easily accessible too.
Betting News – Many bookies have a blog, but it is a destination all of its own. BoyleSports give you the odd headline on the main site that might pique your interest and encourage you across. Ambassadors include Kevin Kilbane and Robbie Power.
Regular Promotions – They do this really well. Acca loyalty has been running for a long time, while daily specials, extra places, and free bets are a common occurrence.
Lotteries – An odd one perhaps but not many bookies cover this quite so comprehensively, if at all. 14 draws from around the world are available, from the USA to Hong Kong.
Betting Lines, Market Depth, and Odds
Given their location it's no surprise that BoyleSports concentrate on the UK market whilst maintaining a stronger than usual Irish bent. They lean towards football and horse racing (best odds guaranteed on the horses), but you'll obviously be able to bet on the likes of GAA football and hurling.
There are more than 30 sports on the list, and unlike a lot of their competitors, they also let you bet on special events such as entertainment and politics. Market depth is middle of the range which will suit most bettors just fine.
When it comes to their odds it really depends what you're hoping to bet on. Unsurprisingly they're very competitive when it comes to UK and Irish horse racing as well as football, whilst more unusual offerings like MMA don't fare so well.
Occasionally you might find a price boost or another promotion that gives you really good value for money, but otherwise you'll find their odds competitive but not market leading on most sports.
The Main Website
The BoyleSports website follows the company's striking branding of blue, white and red, and although it feels a bit blocky and outdated it is an effective site to bet on. The homepage breaks down into box's and options lists, and all of these are collapsible and contain extra options relevant to that box, such as results, stats, and radio/live coverage.
It's not the fastest site I've ever used, in that you notice the loading speed from page to page, but it's not so slow it will make you shout at your screen or anything. This is probably because the site is quite busy, there is a lot of information on each page, but it is well organised at least.
It feels like a livelier place to bet than some, and even though it takes the eye a second or two to settle from screen to screen it is all laid out in a way that I found natural to negotiate. Plus, after using the site once or twice you realise that there are a lot of quick links to get you where you want to go more immediately.
The App
If the website is a little bit too 'busy' for you then I'd definitely suggest that you give the app a go. It follows the same colour scheme and stylistic choices as the website but it looks much nicer in a smaller space.
It feels like a more contemporary place to bet too. Within each sport they've tried to jazz things up as much as possible; displaying the jockey's colours within a horse race and offering a football pitch graphic for those of you that like to bet on the match. Odds buttons are bigger and the design really pops.
A dropdown menu will guide you towards anything you want, but this isn't the only way of getting there. The homepage uses a scrolling menu bar for popular sports and as a direct route to the A-Z, and below this, live and upcoming events are favoured.
Your betting activity such as cash out and promotions are easily accessed from the footer menu and this is available at all times to really speed up your experience. It's a multi-faceted app and has inherited the busyness of the desktop site, but everything feels much smoother and less blocky.
All in all I think the website is fine but the app is really very good.
In-Play Action
There's barely a bookie left in the industry that doesn't offer live betting – it's difficult to remember what people used to bet on before it. BoyleSports signpost their live betting options very well, and their in-play area presents as a simpler version of the homepage in a lot of ways.
It's split into 'live now' and 'upcoming' to begin with, so you can plan what you are going to do and still keep an eye out for any score changes. There's a useful 'televised' option as well that tells you if an event will be on TV and which channel will be showing it. Nice touch.
There are plenty of markets available, especially for tennis and football, and the betting lines are varied enough even on far flung fixtures like reserve matches in China. Event view has a lot to offer thanks to SBTech who run the betting platform, but it would be good if they highlighted your selections to make them easier to find again at a glance.
LIVE STREAMING
You can bet on and stream UK and Irish races as long as you've staked a pound or more on the race you want to watch.
After that the live streaming options are somewhat limited through BoyleSports, though they do have a little television symbol next to every single event to let you know if it's live on television.
Support and Regulation
| CONTACT METHOD | AVAILABLE? | HOURS | ADDRESS |
| --- | --- | --- | --- |
| Email | Yes | 24/7 | care@boylesports.com |
| Live Chat | Yes | 24/7 | On Site Tab |
| Phone | Yes | 24/7 | 0800 22 00 66 for UK |
| Twitter | Yes | – | @Boylesports |
I was really impressed with Boylesports customer service. I connected with someone on live chat pretty much immediately, and all contact methods are available.
There is a specific customer service Twitter account called @Boylecare, but apart from sounding a bit gross it's also inactive, so stick to the account listed above.
If you are sat poised, pen in hand looking for an address to write to, it's here:
Boylesports Enterprise, Finnabair Industrial Estate, Dundalk Co Louth, A91 Y899
Based in Dundalk with offices in Malta, BoyleSports is a company regulated by the UK Gambling Commission and licensed by the government of Gibraltar, so you know you're safe betting with them. If you're interested in such things then I can tell you that their licence number is 39469.
About BoyleSports

In 1982 John Boyle lost his job delivering bread. He decided that the baking trade wasn't for him so he used his loaf and decided to raise some dough another way (I'm not even sorry for that one).
That was when he chose to set up a bookmakers, and over the next few decades he built the business up, opening one shop after another, finally hitting triple figures in 2006. From here things really accelerated apace, with BoyleSports taking over shops from Celtic Sports and William Hill, adding them to its own roster.
They are now the undisputed market leader in Ireland with around 250 shops and an army of 1700 staff.
The HQ of BoyleSports is located in Dundalk, up near the border with Northern Ireland. They also have a marketing operation centered in Gibraltar that opened in 2015, and it's from here that their sponsorship deals are thrashed out to promote BoyleSports online operation to customers all over the world.
Never has a redundancy gone so well. The one-time bread seller has a lot to thank his old boss for.