As someone who writes about bookmakers on a regular basis, I tend to keep my eye out for how new ones develop and grow. Even so, Bet Bright is a company that entered my consciousness before I'd really realised and I've been impressed with how quickly they've established themselves as a bookie whose services are definitely worth using.
UK focussed company with a sportsbook, online casino and virtual games section, Bet Bright's executive chairman is the horse racing owner Rich Ricci. Little surprise, then, that they're coverage of the Sport of Kings is rapidly becoming worthy of your attention. It's also why you might recognise the name, given that Bet Bright sponsor a number of races at important horse meetings.
Desktop Site
I like the Bet Bright website quite a lot, actually. It's not the most exciting of sites in the industry but it's colourful, clean and quick to respond to whatever you want it to do. Blue, yellow and white are the major colours used on the site and that gives it a fresher feel than some of its competitors that opt for darker options. On the homepage you'll find links to the likes of the sportsbook, in-play betting section and casino at the top, with a list of all the sports they cover on the sportsbook down the lefthand side.
The main section of the homepage is dominated by links to bets people are likely to want to find quickly. This is encapsulated in their 'Recall' feature, which claims to analyse your previous bets on football and horse racing and present you with the best options that you're likely to want to plump for in the future.
They also tell you which bets are currently popular with other punters, which is handy to know. Below the Recall section you'll find the next three horse races as well as upcoming football matches from the day ahead. Obviously you can then click through to the full racecards or get more info on the various matches.
Mobile App
I've already mentioned that their free leg on your 5-fold plus accumulator offer is only available through their mobile app, so that should give you some indication of how seriously they're pushing it. Indeed, when you first open the app you'll be greeted by an advert for the offer. Once you get inside the application proper you're essentially greeted by the same options as on the main page of the desktop site, though this time they've been re-organised for a mobile phone. You won't find the list of sports covered down the left-hand side anymore, instead they're along the top underneath the links to the in-play betting, casino and so on.
A dropdown menu on the left-hand top corner presents you with the most popular sports as well as links to others. You can also find links in there to promotions, the company's blog and also the support section of the site. If I'm honest I'd have to say that I don't love the app as much as I like the desktop site. It's a little too 'busy' for my personal taste, but then I'm probably a bit older than the generation that it's aimed at. It's still just as colourful, as you'd expect, but it's not quite as 'clean' and easy to navigate as the main site. There's also a scrolling banner for casino games running along the bottom of every page that's quite distracting. It's fine to use, just not the best in the business.
Live Betting
Bet Bright, as with most other online betting companies, know how much betting in-play means to punters. Whether you're on the desktop site or the mobile app, therefore, you'll find links to the live betting market easily accessible and the sports covered plentiful.
On the main page of the desktop site the live events are broken up into sports with the most popular at the top, whilst a scroll further down lists all in-play betting events for the day ahead and the other days in the week. If you love live betting then you'll be delighted.
LIVE STREAMING
At the top of the page, in the menu bar where you'll find links to the casino, sportsbook and in-play betting, there's an option that says 'BBTV'. This is, as you might have guessed, Bet Bright's television channel and it's here you'll go if you want to watch live streaming of horse racing or greyhound races.
In order to qualify to watch a particular race you simply need to place a bet of £1 or more. The same streaming options are available through the app, though they are a little trickier to find as you need to go into the sports themselves and select the race before you see the 'watch' tab.
Markets and Odds
The market depth is one area where I think Bet Bright still need a bit of work. There are all of the usual sports you'll want to bet on, such as football, rugby union, golf and tennis, but they don't stray too far from the mainstream. To give them their due, though, once you dip into the individual sports you'll find that their coverage is decent enough. Today in the football, for example, I could bet on a Hungarian Magyar Kupa game between Vasas SC and Ferencvarosi TC. Given I'm not sure either of those teams are real, that suggests solid depth.
When it comes to odds, they've got some game. You're unlikely to get incredible odds that you simply can't resist, but you're also not going to look back after the fact and think you've been done over.
Banking
You can have up to three bank cards registered to your account, with both credit and debit card being valid options. Should you wish to you can make deposits with both Skrill and Neteller, though most promotions rule those out as deposit methods. As far as limits are concerned, you can deposit up to £15,000 per day and withdraw up to £4000.
OTHER PRODUCTS
The sportsbook is clearly the company's main project, but no major player in the bookmaking industry is complete without a casino and live casino option. There are also Games that you can play online, so they're got most of the big stuff covered.
About Bet Bright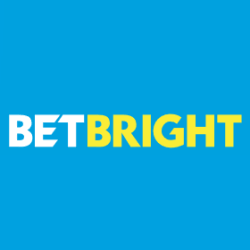 Bet Bright's raison d'être is to take online betting and make it better. They've looked at the market and decided what they think works and what they reckon doesn't, so they've then made the good stuff even better and removed the rubbish stuff from the way they do things. They're able to that because the company is made up of experts from the fields of telecommunications, customer service, sport and gambling. They may not have pulled it off 100% just yet but it's good to see the direction that they're heading in. Bet Bright is an Irish company owned and operated by Dedsert (Ireland) Limited, with Rich Ricci as the executive chairman and Marcus Brennan as the CEO.
The head office of the company is based in Dublin, which is actually quite unusual for an online betting company nowadays. Most of them are based in the likes of Malta for tax reasons. If you've ever watched racing at Kempton Park then you may well have spotted the  Bet Bright Chase Grade 3 National Hunt chase that's run there. Alternatively you might know of the Bet Bright Cup, awarded to the country that won the most races at the Cheltenham Festival. Two examples of the company getting its name out there through sponsorship.
PROS
I'm a big fan of the website itself, with its clean interface and quick reactions to instructions a definite winner in my book. I also like the Recall feature, offering you quick bets based on your previous habits.
CONS
The mobile app isn't the best thing I've ever worked with, being far too busy for my personal taste. You might also be a bit disappointed with the banking options, should you want more than just Neteller, Skrill and cards available to you.
Licence & Contact Details
There is a phone number and an online chat option available from 8am until midnight seven days a week. If you need a quick response then they're the way to go. Do be aware that the online chat can be temperamental; I've been able to use it on Safari on my MacBook but not Chrome. There's also an email form you can fill in if you need to get hold of them outside working hours, though obviously don't expect a response until the following day.
There's a Facebook account that Bet Bright uses to tell people about its blog posts, but little more than that. It's a similar story with their Twitter account, with loads of 'banter' being posted but not much interaction with customers. If you want a reply the social media probably isn't the way to get one.
The UK Gambling Commission has given Dedsert (Ireland) Limited a license to operated in the UK and they also have the right to operate as a bookmaker in the Republic of Ireland. The reference number for their Gambling Commission license is 36719.
You can write to Bet Bright directly if you'd rather not email or mess around with social media. Their registered office is located at: Heather House,Heather Road, Sandyford, Dublin 18, Dublin, Republic of Ireland.