William Hill is one of the best-known bookmakers in the game. So much so, that the company's tagline is 'the home of betting'. The original William Hill actually has something of a chequered past. Born in Birmingham and making his money as an illegal bookie when posted in Ireland with the Royal Irish Constabulary Reserve Force, he later set-up an illicit gambling den in London before becoming a legitimate business.
The company has changed hands numerous times since he passed away in 1970 and over the past decade or so it has increased its online presence significantly. That includes having a very good mobile app and genuinely excellent market depth.
They have done well to marry the notion of a traditional bookie with a modern, forward thinking company and they continue to promise some of the most competitive odds in the industry. If you like to bet online but prefer the idea of doing so with a bookmaker who is tried and trusted then William Hill will be the place for you.
Brief History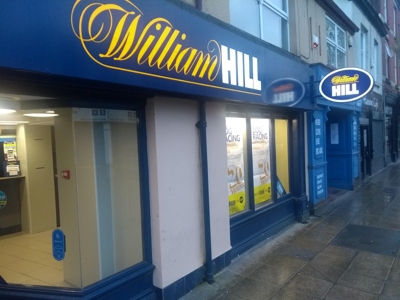 Here's a fun snippet of information for you: William Hill was the first UK-based bookmaker to launch a website for its customers, something it did way back in 1998. Leading the charge is something that the company has done ever since its founder (unsurprisingly named William Hill) set the bookie up in the 1930's – when gambling was against the law in Britain. Since those days gambling is now very much legal and William Hill covers about 25% of the market.
William Hill's decision to open an official, sanctioned bookmaking shop in 1966 went against his own opinion that such establishments were 'a cancer on society', but it was something he had to do to keep up with the industry. Nowadays they have over 2300 shops in the UK, though they've actually moved their main gaming operation to Gibraltar – mainly in order to avoid paying UK tax.
The most important thing is that they're regulated by the UK Gambling Commission, so have to obey the laws and rules therein. William Hill employs over 16,000 people worldwide; no surprise when you bear in mind it's one of the biggest online betting companies in the world.
Banking: Deposits/Withdrawals
| PAYMENT METHOD | MINIMUM DEPOSIT | MINIMUM WITHDRAWAL | WITHDRAWAL TIME |
| --- | --- | --- | --- |
| Visa/Mastercard | £5.00 | £5.00 | 3-5 Days |
| PayPal | £10.00 | £10.00 | 24 Hours |
| Skrill | £10.00 | £5.00 | 24 Hours |
| Neteller | £10.00 | £5.00 | 24 Hours |
| Paysafecard | £10.00 | £25.00 | 3-5 Days |
| ecoPayz | £10.00 | £5.00 | 24 Hour |
| Trustly | £10.00 | £5.00 | 3-5 Days |
| ApplePay | £5.00 | £25.00 | 3-5 Days |
| Bank Wire | £25.00 | £25.00 | 3-5 Days |
| Cash (In Shop) | No minimum in shop | £10.00 | Instant (in shop) |
There are actually even more payment options available than I have listed here so if you're picky about your banking method do have a look for yourself, but for 99% of people this table will suffice.
Cash instore is also an option with William Hill as listed above, but we will cover more about that below. It's also worth saying that most withdrawals by card go through quicker than the stated maximum, and e-wallet withdrawals can be almost instant.
There are no fees attached from William Hill's end but your bank or payment provider might charge for certain transactions. It's good to see there are no lengthy pending periods either, and although withdrawals can be reversed the window for this is very short.
PLUS CARD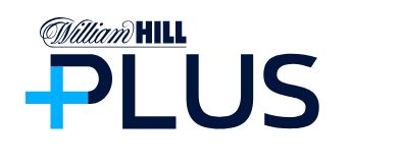 This is where betting with a high street bookie really pays off. The William Hill Plus card is free to sign up to and gets you access to free bets and regular offers, as well as making your life easier when it comes to money.
The card enables you to withdraw online funds as cash, bet with online funds in store, transfer shop winnings to your online account, and even cash out store bets using the app. This means withdrawal times are gone and you have much more control and flexibility with your money.
There are more than 2,300 shops across the UK so unless you live in the Outer Hebrides there should be one within walking distance.
Note: If you do live in the Outer Hebrides your local William Hill is in Fort William, near Ben Nevis. Sorry.
Website: Wonderful or Woeful?
I'll be completely honest with you, there's something about the William Hill website that doesn't quite work for me. It's somehow old-fashioned and contemporary at the same time, which makes sense for a traditional bookie I suppose, but I'd prefer it to err more on the contemporary side. This goes for the appearance only as the navigational and performance side of things is fine.
In-play and popular markets are your first options on the home screen, but instead of any quick links to popular sports you will have to make do with an A-Z list. There's also a brilliant intelligent search option. Each sport has its own page listing matches you can bet on, and also a whole load of trivia and betting information down the bottom, which is a great idea from William Hill.
One thing that has to be said in its defense is that the site has a lot of information to get across. Small wonder, then, that it looks a bit busy. This is managed to some degree by expandable category bars which work increasingly well the further into the site you go, and it's a great site for giving the right info at the right time.
It's definitely not the worst bookmaker's site out there but it does look a bit like a stuffy uncle compared to some of the newer ones. But this stuffy uncle is someone you can certainly depend on.
The App: Mini Review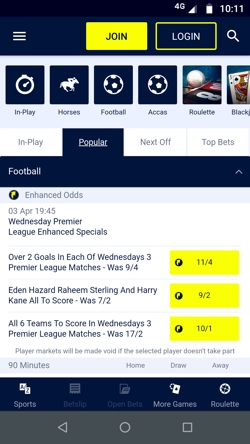 Despite having most of the same information to get across, the mobile app somehow does it in a much nicer way than the main site. It is quick, responsive and smart looking.
At the top of the app are current offers, with a scroll through section beneath allowing you to pick specific sports, in-play, or casino games.
From there everything is arranged using tabs that are fixed in place and drop-down menus to save screen space and scrolling time.
It works perfectly and odds are displayed clearly and large enough for those of us with fat thumbs. I have to say, the Menu button works exceptionally well, and there is also a shortcut to the sports list alongside a quick link to your bet slip/open bets.
The search function is also available so between these options you could find your bet in seconds.
Last thing to mention is that the in-play experience on mobile really is something. It looks fantastic and feels like a truly modern bit of kit, with plenty of stats and even streaming capability. Plus, you can have WH Radio on in the background vis the app too without it getting in the way. Neat and convenient, much like the app itself.
In-Play Betting
William Hill's live betting game is strong, and their in-play interface is a doddle to use, even if it is a little underwhelming to look at initially.
You can view live events by sport and useful basic information is displayed alongside each game in the list, such as score, current time on the clock, cash out availability etc. You can't see upcoming matches from here so planning ahead could be a bit of a hassle.
Viewing the match itself is where the experience really takes off for me. Stats can be viewed overall or by half/period/set etc, and there also the option to read a text commentary rather than watching the live match graphic. It's hard to choose between them because both are great.
Bet types can be arranged by plenty of categories as well as drop-down bars so the list of betting lines never feels overwhelming.
IS THERE STREAMING?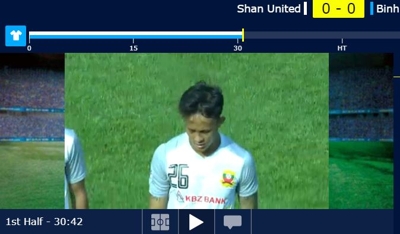 The William Hill streaming service is one of the best in the business. This is what happens when you're one of the most well-known and financially strong bookies around.
As well as live streaming things like tennis, football and horse racing, there's also a text commentary and a radio service to talk you through the in-play markets. WHTV, as it's known, can be watched even if you don't have any money in your account, and you can choose to see only events that are streaming from the in-play interface.
Some horse races do require a stake being placed to stream them live but it's normally minimal, around £1 or so. The only thing I would say is that when watching a stream embedded in the in-play interface it is a bit small and I couldn't find a way to expand it.
Betting Range/Odds Quality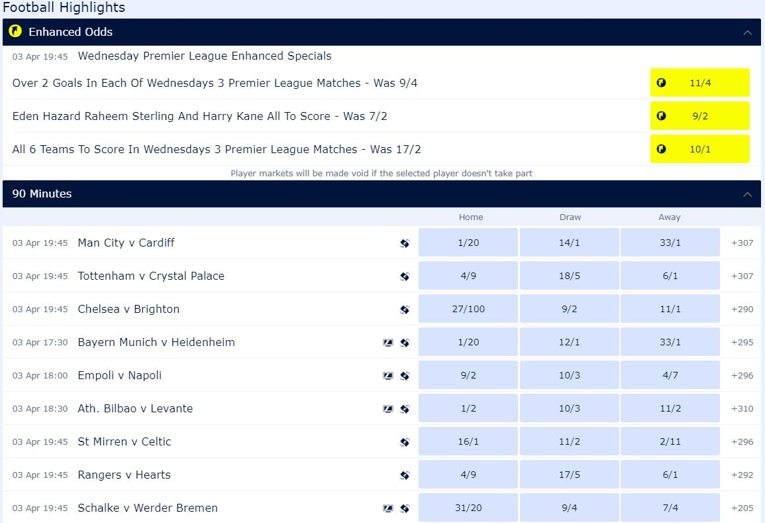 It's unlikely to be a surprise to hear that William Hill's market range is extremely impressive, with 32 sports listed at the time of writing. As one of the biggest bookies around they do their best to ensure that they cover most things, and that includes non-sporting events that some of the newer bookmakers steer clear of. This is not a particularly strong area for market depth, though, whereas popular sports like football can often boast more than 300+ markets per game.
If, by some miracle, you can't find the bet you want, you can use their #YourOdds service and they will draw the odds up for you.
Speaking of odds, they tend to be very good on the bigger markets and events and perfectly acceptable on other, less common sports. They don't offer as many enhanced odds deals as I would like to see, although they are a daily occurrence, and flash odds can be very rewarding if you are quick enough to spot them. Mainly, though, they rely on their good reputation and consistent value to bring punters onto their site.
License & Contact Info
| CONTACT METHOD | AVAILABLE? | HOURS | ADDRESS |
| --- | --- | --- | --- |
| Email | Yes | 24/7 | support@williamhill.co.uk / customerhelp@williamhill.co.uk |
| Live Chat | Yes | 24/7 | On-site via Help |
| Phone | Yes | 24/7 | 0800 085 6296 |
| Twitter | Yes | 8am – 11pm | @WillHillHelp |
William Hill's license is based in the UK and the reference number is 39225. The registered company name is WHG (International) Limited and their customer services address is:
Greenside House, 50 Station Road, Wood Green, London, N22 7TP
The registered company address is:
WHG Limited, 6/1 Watersport Place, Gibraltar, GX11 1AA
They have also got different Twitter accounts for all of the different fields, including in-play, racing and their bingo arm, so it's worth following the one you are most interested in for specific news, updates, and offers.
You can bet over the phone using: 0800 44 40 40
Should You Choose William Hill?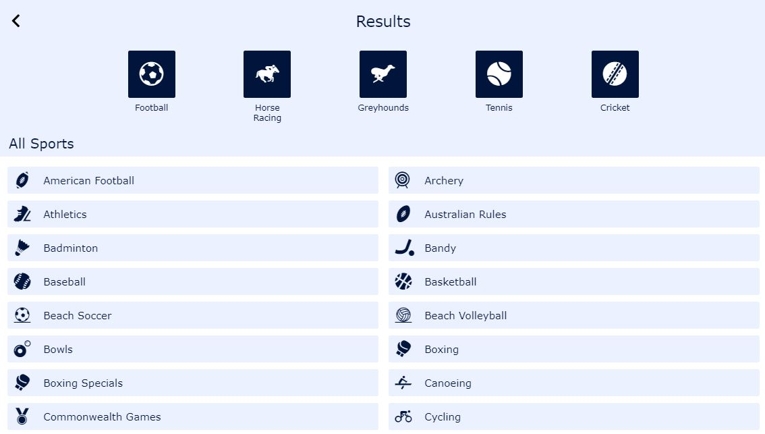 William Hill have shot themselves in the foot in some ways, because they are very good at everything, but never quite the best. To some people this makes them a perfect all-rounder and maybe even the only bookie they bet with since market range and depth is great and odds are always fair to strong it means you can bet without researching what else is available safe in the knowledge you are getting a decent price.
To other people who want the best of everything, William Hill might be missed off completely, as they shop around within their betting portfolio for the very strongest odds etc.
One area they just about pip others to the post is major football games, because they usually cover every market imaginable and then some. Being a bricks-and-mortar bookie also has its obvious advantages. Here are a few other reasons they stick out:
WH Radio & TV – Not many bookies can claim to run their own TV and radio stations. This is a great way to keep up with the latest horse and greyhound racing from around the world – and it's completely free, you don't even need to fund your account.
Results Service – Another useful feature that is very detailed, available from the homepage and covering every sport they offer odds on.
High Max Win – William Hill have deep pockets and allow higher maximum payouts than most others, up to £2million in some categories.
Tote Betting – You can now bet peer to peer on the horses. It's a smallish offering at the moment but this is likely to improve significantly in the future.