There are, in my opinion, three types of bookmakers worthy of the name. The first is the type that has been around for decades, establishing themselves in the industry from the word go, born on a horse racing course or in a greyhound stadium pre-internet and moving with the times.
The second type are bookmakers who rose up after the world of online betting became established, never operating on-street stores but seeing the potential in the new online industry.
The final type are those bookmakers who established themselves in a different market before growing to add a sportsbook. These are the ones I like the most, because they know the world of online betting inside out yet have to work much harder to build a new reputation. Royal Panda fits into this category perfectly, having only added a sports section on their casino site in 2017. It's run by people that have been working in the online gaming sector for more than a decade, and they know how to get peoples attention.
Wagering on Mobile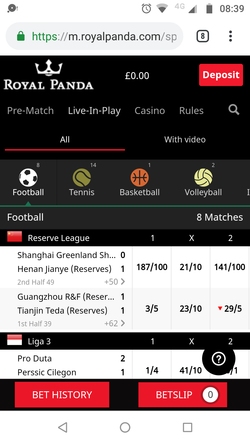 Surprisingly for a company borne out of the world of online casinos, Royal Panda don't offer a mobile app yet. Instead their website has been optimised for use on mobile devices, which is much the same thing nowadays, to be fair. If you use a tablet then you'll find that the site looks much the same on a computer, whereas on a phone it's been condensed and shuffled to appear more like the mobile sites of the big name bookies.
I found the mobile site to be far too slow if I'm honest, and I was using super fast wifi. This is a shame because the build of the site is great. It's a dynamic piece of kit with handy extra options like being able to view events by live stream availability.
The scrolling menu bar serves as the A-Z so there is no menu button so to speak, and this will adapt depending on whether you are browsing live games or pre-match games. When browsing pre-match you can also select games within the next 3hrs, 6hrs, all the way up to 72hrs, which is great for filtering.
The search bar has made it across as has the multi-functioning betslip which sits on a footer menu along with your bet history. Help is available via an ever present speech bubble which shows willing but sometimes gets in the way.
Remember, it's only been around for a few years, so if it is this good already it will only improve.
Navigating the Website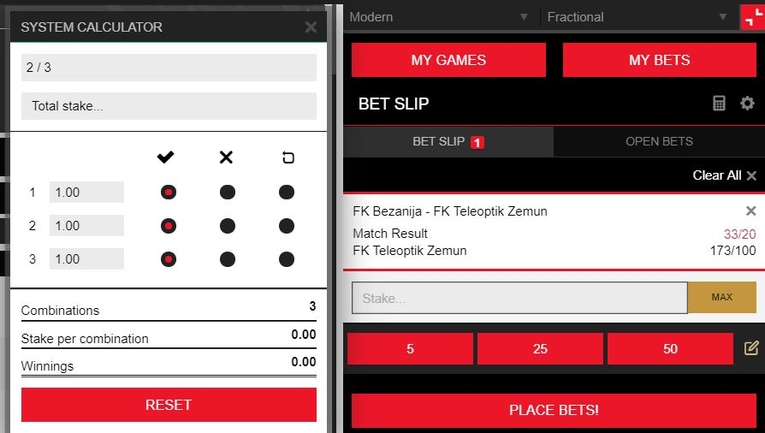 I'm actually a big fan of the Royal Panda site. I didn't think I would be when I first started using it, mainly because it's so very different to the more traditional bookmakers of the world. Royal Panda come from the world of online casino, and the way that they have set up their sportsbook is reflective of that. It takes a bit of getting used to, but actually offers a lot more customisation than I am used to.
The screen is split into three as is the norm, but either side can be minimised to give the central section where the events are displayed more space. In fact, pretty much anything else can be minimised too using collapsible tabs.
Each section of the screen is its own mini console with built in features; so the betslip can be customised and also has a built in bet calculator and preferences box, so you can automatically accept changing odds etc. The A-Z can show all, live, or pre-match events, and even when fully minimized the sports symbols make it easy to use without needing to keep expanding it again. It's novel, but I can imagine other bookies copying it.
There are lots of extra things to discover too, like favouriting events so they are easier to find, an option to group events by region, quick links, a search bar, and quick bet buttons you can set to your own values. Great stuff.
Live Betting Features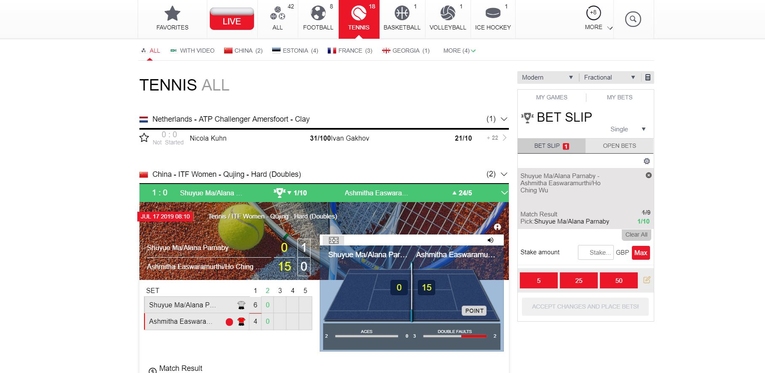 Live betting is available from the homepage in the first instance, but if you want to bet in detail you will have to go into event view. Things become very sparse in here, it's as though the bare bones of the interface are up and running but they haven't finished decorating yet.
You can search for an event using the spyglass, otherwise events are split into sports. There's plenty to choose from covering table tennis, water polo, volleyball, lots of esports, and of course all of the usual suspects. Depth suffers a little bit in some markets but anything mainstream will be well stocked.
Cash out is easy to spot and I like that they have also indicated which bets can be linked to make combi's. There's no way to filter bets by type though, which means you might have to hunt for what you are after.
LIVE STREAMING?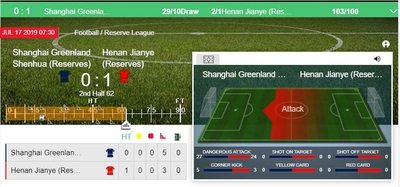 It didn't take them long, but live streams are now available at Royal Panda. Especially if you like to watch eSports, there's loads of that. You will need to be logged in with a positive account balance to watch it though.
Where streaming isn't an option there is a live match graphic for popular sports, but this is quite small and sort of plonked in an odd place on the screen. It's good for an extra bit of fun though, has a few stats but nothing too interesting, and also the odd sound effect that came as a bit of a surprise the first time it happened.
Banking Chart
Royal Panda accept pretty much all forms of deposit that you'll want to use wherever you are in the world. For UK customers, the below will be the most appropriate options:
| PAYMENT METHOD | MINIMUM DEPOSIT | MINIMUM WITHDRAWAL | WITHDRAWAL TIME |
| --- | --- | --- | --- |
| VISA/Mastercard | £10 | £10 | 1-5 Days |
| Paysafecard | £10 | Not Available | N/A |
| Skrill | £10 | £10 | Instant |
| Neteller | £10 | £10 | Instant |
| Paypal | £10 | £10 | Instant |
| Trustly | £10 | No Withdrawal | N/A |
| ecoPayz | £10 | No Withdrawal | N/A |
| Bank Transfer | £10 | £10 | 1-5 Days |
I like that there is no messing around with minimums here, £10 in and out for all methods is nice and easy to remember.
Maximums and generous at between £50,000 and £100,000 when withdrawing and up to £15,000 per transaction when depositing. There are no fees attached to either.
There is a £100,000 daily win cap to bare in mind when choosing stake levels, but realistically that's not going to cause much of a concern for anyone.
Odds on Available Sports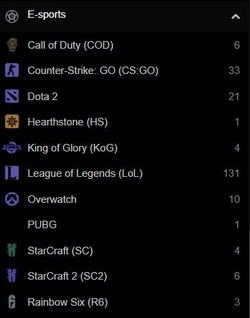 Royal Panda's market depth is actually surprisingly good when you consider they haven't been around forever. Not many bookies have odds on a match from the Bangladesh Football Premier League, for example, yet here I am able to have a flutter on Arambagh KS v Rahmatganj MFS on a random Monday lunchtime.
It's not just football that gets that kind of depth in coverage, either. There's an ice hockey friendly game taking place between HK Riga and SKA-Serebryanye Lvy that I can put a few quid on, too.
The availability of eSports is also a key benefit, there are only one or two other bookies that give it the same level of attention, but it's not the best place in the world for horse and greyhound racing.
When it comes to the odds offered by Royal Panda you might be slightly disappointed unless you bet on football. Don't get me wrong, they're not terrible elsewhere but they're not front runners either – although they do come in six variations including Malay and Hong Kong. Promotions are thin on the ground too, although sporadic best odds (top price) offers pop up on a variety of sports – keep an eye on social media for them.
The Jewels in Royal Panda's Crown
Punters who are interested in new ideas will enjoy the Royal Panda website, and those from the 'new wave' of betting enthusiasts who like eSports, for example, will find it the perfect place.
It's not going to appeal to traditionalists but then it's not trying to. It also has a self sufficient independent vibe, so if you are put of by the thought of your money going to cigar chomping millionaires sitting in the leather chairs of huge conglomerate companies – give plucky Royal Panda a shot.
There's a loyalty program you can join too which works across the casino and the sportsbook, and here are a few other bits they can do for you:
Calendar and Results Service – These are offered from the homepage and both provide fully searchable in-depth information across all sports.
Casino/Live Casino – Even if you only play the odd hand of blackjack, having one of the best casinos on the internet attached to your sportsbook of choice along with all the associated offers is a huge plus.
Globally Friendly – Punters who prefer to bet using Indo, Malay or Hong Kong odds will find them available alongside the usual fractional, decimal, and American variations.
Potential – I know this is a weird one, but Royal Panda is arguably the best new bookie in years. At only a few years old it is already knocking many of its competitors to the ground, so in 5 years time it could conceivably be knocking on the door of the top 5.
Support Staff and Licence Number
There is a decent Help section on the Royal Panda website with a good FAQ built into the 'Help' bubble. It's not immediately apparent that it's there but if you type in your question the answers will come up.
The fact that support isn't 24/7 isn't really a concern since very few sporting events take place after 1am, and even if they did the team will be back online within 6 hours.
| CONTACT METHOD | AVAILABLE? | HOURS | ADDRESS |
| --- | --- | --- | --- |
| Email | Yes | 8am – 1am | Use Online Form |
| Live Chat | Yes | 8am – 1am | Via 'Help' Bubble |
| Phone | Yes | 8am – 1am | Call Back Service |
| Twitter | Yes | – | @royalpandacom |
Royal Panda is vetted and approved by the Malta Gaming Authority, so you know your money is safe if you're going to bet with them. They also have a UK Gambling Commission licence with the reference number 39221.
Not everyone likes using social media or email to contact a company, especially not when it concerns money. Their snail mail address, therefore, is:
Level 7, The Plaza Business Centre, Bisazza Street, Sliema, SLM 1640.
Who is Royal Panda?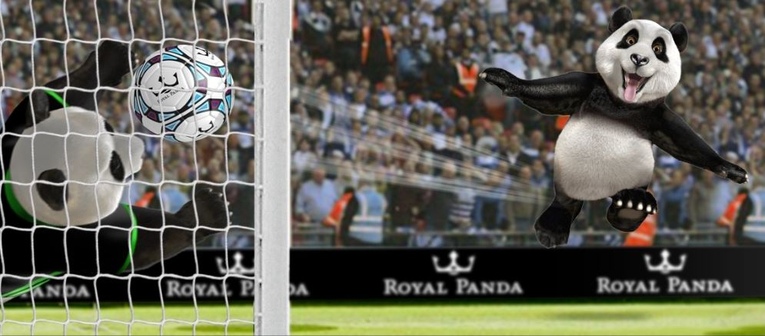 Royal Panda was started by a group of colleagues from the world of the iGaming industry. They don't want to be just another bookie that doesn't care, so their focus from the start was on creating a friendly gambling environment with stellar customer service.
The parent company is Royal Panda Limited, which tells me that this is their one and only focus which gives them a degree of independence that other bookmakers can't claim to have. Independence is something that cannot be understated in the world of online betting, allowing a company to create its own destiny and operate in the best interests of their customers, rather than simply for profit.
As far as exposure is concerned, Royal Panda took on sponsorship of Queens Park Rangers at the start of the 2017-2018 season. That is the sort of thing that companies do when they want to target a particular market, so if you're a fan of football in the UK then this really should fill you with confidence. The announcement came on the back of confirmation that they would be given their sportsbook package by the industry leading tech company BetConstruct.