There are some bookies that have plenty of name recognition that perhaps don't deserve the positive reputation that they've got. Conversely there are others that aren't that well-known but that really sure be. In my opinion Winner falls into the latter category, with a relatively small about of punters knowing about them compared to the big boys but with a system and a loyalty program that means they really should be on your list of bookies worth knowing about.
If you want an idea of what it is that Winner offers then think of Bet365 but with a bit of a sense of humour. They aim to appeal to those who like a regular flutter by having regular promotions for loyalty. That includes things like free bets for those of you that like to bet on standard markets such as horse racing, football, tennis and golf. Given that they're some of the most popular sports to bet on in the industry, it's fair to say that you'll struggle not to get a reward if you place bets with these guys.
Desktop Site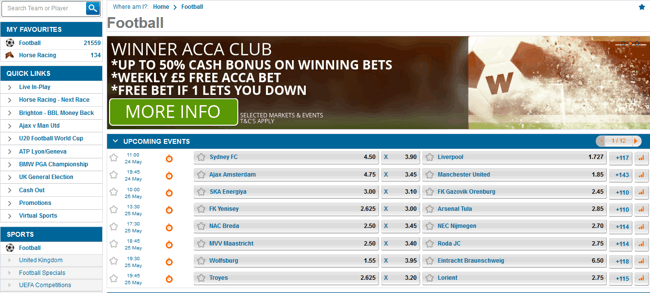 Winner's website isn't for everyone, there's no two ways about it. Whether it be the colour scheme, the layout or simply just the overall design, it looks very busy and, to be honest, a little bit cheap. It's not one of my favourites anyway. That said, it isn't even close to being one of the worst out there and I still like it more than sites from bigger bookies such as William Hill, who should be able to better considering their size and reputation.
The site is responsive enough, taking you to different web pages quite quickly and loading the information as fast as your personal computer will allow. It's also the sort of site that some people might really like. The main page has links to all of the company's most popular features along the top and to all of the sports that they cover down the lefthand side. In the main bulk of the page you'll find the most popular live events and upcoming ones too.
Mobile App
Their mobile app is an odd one. It's definitely more user friendly than the website but it continues the desktop site's convention of using a white background with black writing that makes it far too bland to be excited about using it. To give it its due, though, it responds to instructions quickly enough and loads up all of the relevant data that you might need without too much trouble.
As someone who uses my mobile phone quite a lot I like apps that make use of the constantly evolving technology that today's phones offer. This one doesn't really do that and the graphics look a bit boring on my phone's HD screen. Betting apps aren't necessarily about making your phone look amazing, however, and this one lets you do the important things like, you know, place a bet. It also tells you if the event your looking at has a live streaming option.
Live Betting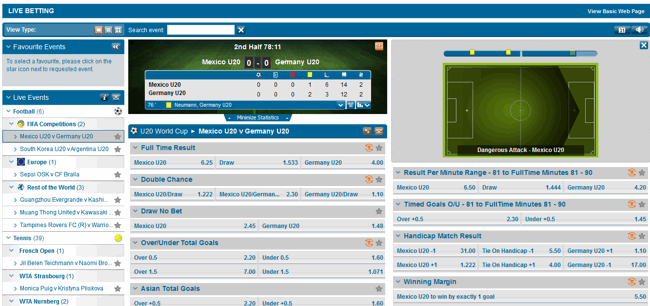 Bookies are realising more and more that in-play betting is something that people want. As we grow more accustomed to doing something else whilst also watching TV or the likes I'm willing to bet live betting will become even more popular. Winner's in-play layout follows the same bland design as elsewhere, but that's where the boring nature of it ends.
The live betting section of Winner's website is one of the best I've found, believe it or not. It displays events in a tab according to their sport, so you won't get confused about whether you're looking at an MLS football game or a random basketball match. Within each tab there is then a clear breakdown of the current events and the stage of proceedings that they're up to. I like it a lot.
LIVE STREAMING
Winner's live streaming is limited to UK & Irish horse racing. No shame in that, of course, with some of the newer bookies not even offering that. Horse races can be streamed as long as you're logged in and you've placed a £1 wager on the one you want to watch.
Markets and Odds
I'd be lying if I said that the depth of Winner's market was amazing, but it's more than good enough if you like to bet on standard UK markets. You won't find an obscure Russian cycling race here, but you'll have plenty of options on a major Premier League game, for example. There are plenty of the most popular sports on there, including greyhound racing and the likes of American football, MMA and ice hockey.
Much like the amount of markets on offer, the odds promised by Winner are pretty standard. They're rarely the very best in the business but more often than not they are competitive. On some occasions you might even find that they're pretty good if you manage to snag a price boost or loyalty bonus. I'd definitely investigate other bookmakers if you're particularly desperate to get the absolutely best odds possible, but if you're not bothered about a slight margin here and there then I wouldn't worry.
Banking
You can make deposits with credit and debit cards, PayPal, Skrill and Neteller with a minimum deposit of £5. You'll have to increase that to £10 if you'd rather deposit money into your account via Entropay or a PaySafeCard, whilst a bank transfer will need a minimum deposit of £100. Thankfully there are no fees to be paid via any of these methods.
OTHER PRODUCTS
There are actually a decent amount of other things available via the Winner website. They offer poker and bingo as well as slot machines as things outside of the casino realm, with a normal casino, a live casino and a Vegas style casino also on offer. On top of that there are also virtual sports to bet on and other games that might just tickle your fancy.
About Winner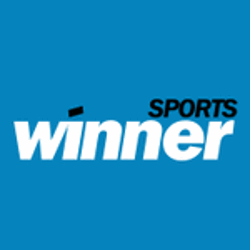 Winner is very much an online bookmaker. They have been a presence in the online world since 2011, launching winner.co.uk two years later. They are operated by PT Entertainment Services Ltd, based in the Isle of Mann. PT Entertainment is in turn owned by Zirconium Gaming Ltd, which is based in Barbuda and Antigua.
The company's website is powered by Playtech, which is probably why the 'under the hood' aspects of it are so impressive even if the design and style is found wanting. The company has tried to draw customers in by focussing on the way people use online bookmakers, making their offers and loyalty programmes particularly attractive.
PROS
I think Winner's welcome offer is one of the best around. You're going to deposit money into your account and you're going to place bets, that's why you've sought out an online bookmaker in the first place. It's pretty great, therefore, that they'll reward something you were going to do anyway with what is essentially free money. You might not win your wagers for your rollover requirement but if you were going to do it anyway what difference does it make? Their in-play section is also one of my favourites.
CONS
The bland nature of the website and mobile app is a downer for me. Of course you're there to place a bet so you might not be all that bothered about design, but I do feel a bit let down when it could be so much better. The lack of live streaming of events other than racing is also a bit of a bummer, though that might not be something you care about. You could always place your bet with Winner and live stream an event through a different bookie after all.
Licence & Contact Details
Winner's customer service info is actually quite hard to find if you're on their homepage. In fact, I actually had to put 'Winner Sportsbook Live Chat' into a search engine to get to the right page. An odd decision considering that when you do get hold of them they're really friendly and useful and open 24/7 on live chat and the phone. You can also email them, if you prefer that sort of method of communicating.
There is a Twitter account for Winner's sportsbook, but it's not the kind of site that interacts with customers on a regular basis. In fact, it seems to be an automated account that tweets out about bets an events throughout the day. Not great if you like to communicate with companies via the social media site. Their Facebook page seems to operate in a similar way.
They are, of course, licensed by the UK Gambling Commission, else I wouldn't be recommending them to you. The licence number is 39123 and if you'd like to send them a postcard or a letter then they're snail mail customer service address is as follows: Winner.co.uk, P.O Box 2642, Makati Post Office, Gil Puyat Avenue, Makati City, Philippines.