888Sport is the online bookmaking arm of 888.com, a veritable powerhouse in the online gambling world that has been there since the birth of the industry. The sportsbook is a more recent addition to the 888 clan but they are already one of the biggest sportsbooks around, giving even the more established bookies a run for their money.
Their USP, if you like, is that they try to come up with slightly different offers and deals for their customers than some of the more bog-standard ones at other bookies.
The odds are always decent value so if you're a casual gambler with stakes of £10, £20 or £50 or so then you're not going to feel too short-changed here. One of their major strengths is the range and depth of markets. 888Sport go deep when it comes to the different sports they cover, so it will have to be a particularly niche market you're after if you can't find odds on it here.
Banking: Deposits/Withdrawals
| PAYMENT METHOD | MINIMUM DEPOSIT | MINIMUM WITHDRAWAL | WITHDRAWAL TIME |
| --- | --- | --- | --- |
| Visa/Mastercard | £10.00 | £3.00 | Up to 8 days |
| PayPal | £10.00 | £3.00 | 4-5 Days |
| Skrill | £10.00 | £3.00 | 4-5 Days |
| Neteller | £10.00 | £3.00 | 4-5 Days |
| Paysafecard | £10.00 | | |
| Trustly | £10.00 | | |
| Bank Wire | £10.00 | £10.00 | 7-10 days |
As you can see the cashier is set up to handle pretty much any eventuality, and there shouldn't be any fees involved unless you try to make more than 3 withdrawal requests in a month or want to wire funds.
Withdrawal times are usually much quicker than those stated, especially for e-wallets, but 888 are managing expectations by listing worst case scenario time frames.
Withdrawals are reversible which is one negative thing to be aware of. Once you've done it go for a walk or something so you aren't tempted.
Examining the Website
The 888Sport desktop site has pros and cons to it, to be honest. On the downside it's quite a cluttered affair that can be a little difficult to navigate if you're not a regular gambler. The main page of the sportsbook is populated with current games and the next races and matches that are trending within the gambling community, but they aren't organised. That makes it a busy, confusing page with no clear way to find what you want to bet on.
The fact that the company uses the same colour scheme as EasyJet gives it a budget feeling too, in my opinion.
The plus side that almost makes up for this is unquestionably the search function. You can type in any sport, league, or team and be taken instantly to the related page. You'll then be given the options for the category you've chosen, with live and upcoming matches shown as default and organised by country then league. You can also view outrights and all leagues, and play around with the bet types on display. It's genuinely very handy and impressive.
Event view becomes cluttered again sadly, but if you can put up with that there are a lot of useful features like basic stats as standard, a more rigorous stats tool you can open up, a match graphic, and a bet builder.
888Sport App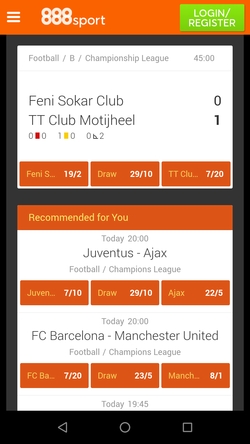 The mobile app actually has most of the same functionality of the desktop website, it looks the same too but it's much more user friendly.
You can jump quickly to a specific sport or league using the A-Z menu button, or use the familiar search bar if you'd prefer. The home page remains slightly redundant showing all of those live and trending fixtures with no obvious order.
There is another menu button for handling your account activity and accessing the offers etc, but apart from that there are no quick links from the starting screen at all, which means you are forced to actively go after your market.
This might seem like it would slow things down but it doesn't really, it's just a different way of doing things. Use that search bar and you won't notice a difference.
It's quick enough to load and run without being exceptional, and is a bit boring to look at once you start scrolling through odds and fixtures, but I still definitely prefer using the app, personally.
Live Betting Rundown
There are a whole host of live betting options available, especially to football fans. There are obvious options like next goal, next goal scorer and who will win the match, yet there are also some more interesting things like Asian Handicaps and Double Chance odds.
If you're betting on the football, for example, but can't watch it live, then there's an interesting live graphic that will keep you up to date with the action using animations. It tries to give you a sense of what's going on, telling you which team is in possession, whether the ball has gone out of play and when the attack is a dangerous one. It's like Championship Manager but a bit more exciting, and real.
You can also take advantage of the stats tool during live betting and quite honestly it's one of the best out there.
LIVE STREAMING
Live streaming is available on the 888Sport website, as you'd expect, but it's also available on your mobile device and tablet via the app. Interestingly, 888 Sport don't require you to place a bet on the action in order to take advantage of the live streaming function – something most other bookies require of you – you just need to have placed a bet of £1 or more within the previous 24 hours or have money in your account.
Not bad, really.
Markets/Odds

As mentioned before, it is the depth of the markets that are covered by 888Sport that will impress most punters. You won't be surprised to learn that they cover all of the main markets like football, tennis and rugby, and there are a ton of markets for each (350+ for top football). You might not expect them to cover slightly less popular things such as Aussie rules football and UFC, but you will almost certainly be impressed by the in-depth nature of all of these markets. Fancy betting on Mexican Pacific League baseball? Come on in.
This probably isn't the place to come if you like novelty bets on things like politics or TV shows, though. They'll have them, but the name gives you the clue about where their specialism lies – this is a sportsbook first and foremost. That doesn't mean you won't be able to bet on the next American President or who will win an Emmy, but you might struggle to get odds on the winner of the Academy Award for Best Sound Editing.
The standard odds on 888 Sport aren't the best in the market, there's no point pretending otherwise, but it's not usually vastly different so you'll probably only be concerned if you're betting in the thousands of pounds market where this could make a major different to your winnings.
About 888Sport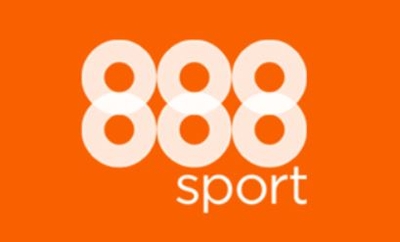 The company was originally founded as Virtual Holdings Limited, launching Casino-on-Net way back in 1997. Run by a group of Israeli businessmen, the company was re-launched in 2002 as 888 Holdings. 888Sport itself wasn't launched until 2008 as part of the company's subsidiary branch Cassava Enterprises Ltd. It joined the 888 umbrella properly in 2010.
The bookmaker has sponsorship deals with numerous sports teams. Birmingham City Football Club is one of the main ones, though 888Sport.com has also sponsored a stand at Reading's Madejski Stadium and Nottingham Forest's City Ground. They've also taken a few celebrity endorsements on over the years, with Ian Wright being a pundit for them during the 2012 European Championships and Emma Spencer becoming their horse racing expert back in 2014.
As a brand they are kind of faceless and feel quite corporate since their isn't much of a human side to them, but this doesn't seem to have put off their customers as they are one of the richest gambling conglomerates in the world.
Contact Options & Licence
| CONTACT METHOD | AVAILABLE? | HOURS | ADDRESS |
| --- | --- | --- | --- |
| Email | Yes | 24/7 | support@888Sport.com |
| Live Chat | Yes | 24/7 | On Site Icon |
| Phone | Yes | 9.00am – 12.00pm | 0203 478 0670 |
| Twitter | Yes | – | @888Sport |
One thing you needn't worry about with 888Sport is security. They have all the necessary regulations in place and the UK Gambling licence reference number is 39028, based in Gibraltar.
The customer services team can be a bit sassy so you may need a firm approach when dealing with them, but their Twitter game is good. Quick to respond and game for a laugh, if you're a social media fiend you'll not be disappointed on that front.
If you long for the days of hand cramp and the taste of postage stamps you can send a letter to their registered company address:
888 UK Limited, Suite 601-701 Europort, Gibraltar, GX11 1AA.
Would 888Sport Suit You?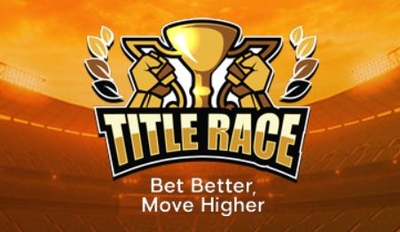 People who don't stick to one specific sport will enjoy 888Sport, as will people who like to bet on the full range of markets within each event. I honestly can't think of more than a couple of other bookies who match their range and depth of markets.
The mobile site is a definite pro for 888Sport too. You might not love their colour scheme but there can be no getting away from the fact that the mobile and tablet app is better than their website. The interesting promotions can be used across both, and this is something else that might sway you in their direction.
One or two other nice little features that deserve a mention are:
Blog/News – This is a fun and useful way to stay up to date with the latest sporting news and even pick up a few betting tips.
Touch ID – Log into the app even faster by setting up fingerprint recognition.
Profit Boosts – These tokens can be activated by you to improve your odds, although there are terms and conditions as to how and when they will be awarded.
Title Races – Opt in and any weekend winning bets will award you points on top of your winnings. You will rank on the leader board with other people who are taking part and prizes are awarded to those in the top spots.