Have you heard of Genting Casinos? You'll find one in most big towns and cities around the UK. They're a big name in both real life and online casinos and they're now broadening their coverage to offer a sportsbook too.
Established in 1965, the company has around fifty physical casinos around the UK, meaning that they have got about as much experience when it comes to betting as some of the oldest and most successful bookmakers in the industry. They've grown from being an online casino alone to a veritable one-stop shop and powerhouse for all of your betting needs.
Their sportsbook might not be one of the oldest around, but the experience that Genting brings to the table means that it's an awful lot better than most companies that have been running a sports arm for a similar amount of time. The difference really is that Genting are strong across the board, rather than having gained a good reputation for their casino and then bringing in sports as an afterthought.
In-Play Availability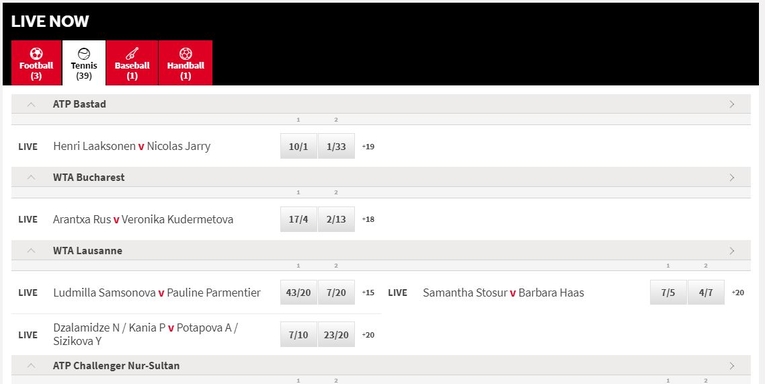 Live betting is given a lot of importance at GentingBet, not only popping up in the centre of the homepage, but having its own dedicated interface as well. There's plenty of it too, even covering B team fixtures.
The interface is divided by sport using useful tabs with easily identifiable icons, and split into 'live now' and 'upcoming'. This means you have two distinct interfaces to work with and won't get anything mixed up. You can also see how many markets there are for each event at this stage.
Once an event has been chosen the odds are displayed bigly (as Donald Trump might say) and although it's not much fun to look at, the odds can be filtered to make them easier to browse; game, set, goals, cash out, etc.
Speaking of cash out, you can't fail to see whether this is available or not as the red icon stands out against the grey background, and it pops up a lot so cash out fans will be pleased. There's no live graphic though, and the odds use blue and orange to indicate changes which is initially confusing.
STREAMING ISSUES
At the time of writing you are unable to stream live events through GettingBet's website, though I have been assured that there are plans to change this in the future.
If it's a deal breaker for you then it's worth having a look back at the site periodically to see if they've introduced it. I don't think it should be a deal breaker if you like the rest of the site though, and for the record, I often place a bet with one company and watch the event live through another. If GentingBet ticks all your other boxes then I'd advise you to do similar.
Betting Variety and Value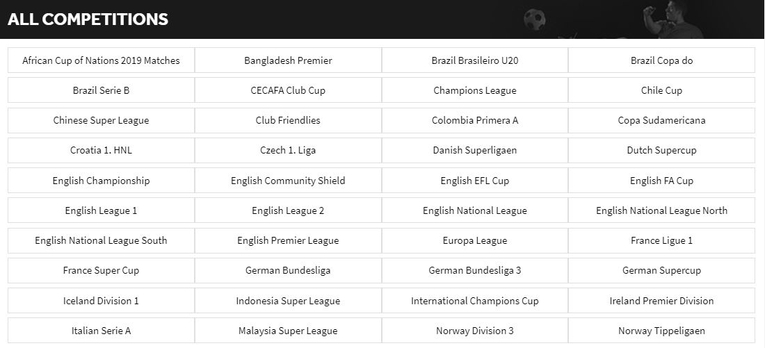 When it comes to the range of sports covered by GentingBet, they're found a little wanting when compared to some rivals. That's not to suggest that their list is poor, there are around 25 categories with most of the major favourites of the UK market covered, but if you like to bet on slightly more random sports then you're likely to be disappointed.
If you're solidly mainstream in your tastes then you'll be fine, even able to branch out a little within the area you normally like to bet in. Right now, for example, I could have a flutter on a match between Itagui FC and Envigado in the Colombian Categoría Primera A league. The likes of American football, GAA hurling and rugby are all covered well, but anything off the beaten track probably isn't.
One area that is a real strength for GentingBet is their odds. They're not exactly market leading, but they're always there or there about when it comes to competing with the big boys for decent odds on the most sought after markets of the day. Put it this way, if you're toying with whether or not to join GentingBet then I definitely wouldn't be worried about the their odds.
Best odds guaranteed is available but when it comes to regular customer offers that's your lot.
Banking: Deposits/Withdrawals
| PAYMENT METHOD | MINIMUM DEPOSIT | MINIMUM WITHDRAWAL | WITHDRAWAL TIME |
| --- | --- | --- | --- |
| Visa/Mastercard | £10 | £10 | Instant / 2-5 days |
| Cash (In Shop) | £50 (at a Genting Casino for members only) | £60 (at a Genting Casino for members only) | Instant |
This is a bit of a shocker. To say the payment options are limited would be an understatement.  I asked for the reason behind this only to be told "This is a business decision" – which isn't really a useful answer is it, but hey ho.
Still, they get on top of withdrawals within 24 hours after which the time displayed above applies, just make sure you have properly registered your documents for a seamless withdrawal.
You can actually deposit to your online account from a Genting Casino, but the minimum deposit is £50 and for most people this won't be a convenient option. If you do live in a big city though and have fifty quid burning a hole in your pocket, the option is there.
Notes on the Website
The Genting Bet desktop site is very good, if a little unoriginal. It's also really big – if you have sight problems it will genuinely be one of the easier bookies to use.
It's a bit different to the norm in its style, and this is welcome in a sea of cookie cutter interfaces, but it's not so out there that you won't intuitively know where to look for the things you want.
The centre of the homepage highlights live games, the days racing, then popular competitions, while either side there are suggestions and quick links to commonly used leagues/competitions, as well as football coupons and the days racing favourites. The idea is to get the majority of people to were they need to be without using the A-Z, but if you do need to use it it's right there below the quick links.
Fixtures are displayed by day and then by time, and everything is collapsible too, but if you want to get to a specific league that isn't readily displayed it's a bit of a mission – you have to scroll right to the bottom of the page.
Mobile Capabilities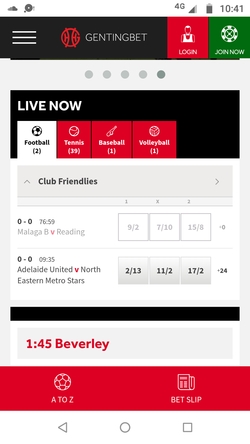 The company's mobile app is exactly as slick as you'd expect from one that has been in business for decades. It is aimed squarely at the sports betting market so a lot of options pertaining to other features have been done away with, making the app more focussed than the desktop site.
Android users aren't going to like the fact that the app is only available to Apple products, but the mobile optimised website is much the same and runs just as smoothly.
The interface is kept very clear, with only a menu button, an A-Z tab, and a bet slip tab available outside of the markets and odds themselves, and these are displayed in a similar way to the desktop site; in-play, next races, popular competitions, etc.
At every stage the same system of filtering and drop-down menu's is used for navigation and neatness, and the site feels more natural on a smaller screen too. The same clarity is achieved by continuing with chunky odds buttons and menu options.
Getting backwards and forwards is a bit annoying; it's a case of finding what you want then going back to the start for your next move, and it would be better to have more pathways between different sections of the site, but all in all it's a perfectly respectable mobile product.
What Defines GentingBet?
GentingBet is actually fairly unique in its history. The fact that it comes from such a massive company with so many different business wings means that it has a lot of resources behind it, as well as plenty of associated products, like the casino (did I mention there is also a casino?), physical locations, hotels, cruises, leisure resorts, etc.
The sportsbook has plenty to shout about on its own though, with solid odds and a decent range of markets and bet types to suit UK focussed bettors.
They aren't too heavy on extra features but there are one or two things worth a mention:
Virtuals – Football, greyhounds, flats, jumps, and trotting are on the menu in the virtuals section, with decent graphics and events starting every 3 minutes.
Football Coupons – This sort of thing seems to get more attention than usual at GentingBet. It's handy if it has what you're after.
Blog – This is actually built into the interface rather than opening in a new window like usual. It's not updated as frequently as other blogs but the content is well written and insightful.
Help Team
| CONTACT METHOD | AVAILABLE? | HOURS | ADDRESS |
| --- | --- | --- | --- |
| Email | Yes | 24/7 | support@gentingcasino.com |
| Live Chat | Yes | 24/7 | On Site Bubble |
| Phone | Yes/No | 24/7 | Call Back Service |
| Twitter | Yes | – | @Genting_Bet |
Genting Bet's online chat is excellent, you will be connected almost straight away and the only time it closes is on Christmas Day. Emails are picked up quickly and the call back service, although taking an element of control away from the customer, is a welcome option.
This is a solid effort, no doubt made easier to manage by their already having support set up for the casino.
Genting Bet is part of Genting Casinos UK Limited and is both regulated and licensed to offer services in this country by the UK Gambling Commission. The licence number is 537.
Though the company's main headquarters is in Malaysia, their UK base of operations is in Birmingham. Should you prefer to physically write to them rather than send an email their address is as follows:
Genting Club Star City, Watson Road, Birmingham, B7 5SA.
About Genting Bet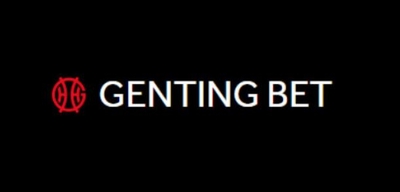 Is it right to call Genting a 'bookie'? I think it's probably more appropriate to refer to them as an online betting emporium, to be honest. Founded back in 1965 by Tan Sri Lim Goh Tong, a Malaysian businessman, it was initially nothing more than a leisure brand. Its expansion over the years has seen it become one of the biggest betting conglomerates ever, operating not just casinos but also theme parks, IT companies and cruise ships.
Possessing over four and a half thousand acres, the company employs more than 58,000 people. Their headquarters is in Malaysia, but they have made many efforts to make inroads into attracting a UK audience. Between 2011 and 2013, for example, they were the principal sponsor of Aston Villa Football Club when they were playing their games in the Premier League.
The UK is one of their biggest markets, but the company also boasts property in the likes of Singapore, Hong Kong, the Philippines and the United States of America.